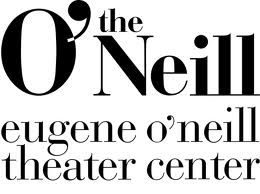 The full moon shone over the ocean at the Eugene O'Neill Theater Center during its 50th Anniversary Gala July 11. It was a fitting coincidence, as actors Reed Birney and Sally Wingert performed a stirring reading of a play set right there in O'Neill's New London, Conn., neighborhood: "A Moon for the Misbegotten."
"We knew that we had two really special actors who really wanted to do that scene, and we had a full moon outside," said Gregg Wiggans, artistic associate for the National Playwright Conference and director of the gala's entertainment. "It's special to George C. White, that particular play. So it's as much a gift for him as it was for everyone else."
It was 50 years ago that White discovered what some of the country's best theater artists now refer to simply as "the O'Neill." Passing by on a boat, White learned the property's facilities were going to be burned for a fire exercise. He approached the O'Neill family about turning the grounds into a play development conference instead. "The O'Neill was founded on somebody's willingness to move forward and take a risk," said Wiggans. "It's very much a supporter of the new and the now and what's next."
NPC, which has developed hundreds of new plays since its inception, brings together a large community of professional and emerging artists under the guidance of Artistic Director Wendy C. Goldberg. This year's playwrights—Mike Lew, Halley Feiffer, Lindsey Ferrentino, David Mitchell Robinson, A. Rey Pamatmat, and Tanya Barfield—were selected from thousands of submissions for a summer of intensive workshopping and public readings with some of the best in the biz.
Actors especially have a huge responsibility in the O'Neill's play development process. "Each playwright needs a different thing," said actor Terrell Donnell Sledge. "It's our job to give life to their voices but also be sensitive to their needs." A range of Equity and non-Equity actors are invited to the conference by writers, directors, or casting directors to provide playwrights a crucial perspective. "They really try to find people who understand the importance of development, really giving playwrights honest feedback about what you experience through that character's track," Sledge said.
The O'Neill has been instrumental as a launchpad for everything from August Wilson and David Lindsay-Abaire's plays to musicals such as "Nine," "Avenue Q," and "Violet," as well as the careers of Michael Douglas and Meryl Streep.
The O'Neill's famous motto—"Risk. Fail. Risk again"—applies to playwrights, directors, and actors alike. "As soon as you accept that 99 percent of what you're going to do out here is going to fall on its face, the easier it is to take the risk," said Wiggans. "Everybody here has the same mission at heart, and that's to get the best work out of each other." Ensconced on the beautiful seaside campus all summer, O'Neill conference participants spend every waking moment collaborating without fear; it's both a safe place and a bootcamp for a wide spectrum of theater practitioners.
"That's the beauty of that motto," Wiggans said. "There's nothing else to do here but try… And go to the beach."
Inspired by this post? Check out our theater audition listings!