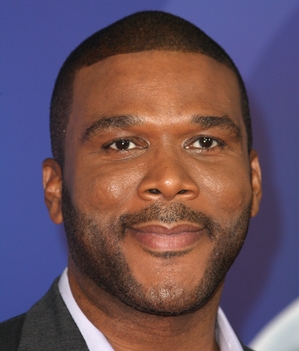 Roles for African-American actors on television are about to multiply, now that Oprah Winfrey Network and Tyler Perry have announced a partnership to produce two scripted series for the network.
In addition to his feature films, writer-director-actor Perry has had success on cable net TBS with "Tyler Perry's House of Payne" and "Tyler Perry's For Better or Worse." In the new deal with OWN, he's set to executive produce, write, and direct both series.
These will be the first scripted series on OWN.
"I have been looking forward to the day when we would be in the position to enter the world of scripted television. That day has come," Oprah Winfrey, OWN's CEO, said in a statement. "We are all energized by the opportunity to collaborate with Tyler who has a proven track record for producing highly successful cable series. He has an incredible ability to illuminate life stories and characters in his unique voice and inspires and encourages people all over the world."
Perry said it was a "dream realized" to work with Winfrey, a close friend and long-time supporter of his multi-faceted career.
David Zaslav, president and CEO of Discovery Communications, which co-owns OWN, called the deal a "major coup."
"OWN's growth over the past nine months has been nothing short of phenomenal and, with the continued support of our advertising and affiliate partners, this bold move into scripted entertainment positions OWN to continue that momentum going forward," he stated.
In the release announcing the deal, the network noted it closed its third consecutive quarter of year-over-year, double-digit ratings gains across primetime and total day in the key women 25–54 demo (up 63 percent and 70 percent, respectively) and saw triple-digit ratings growth in September.