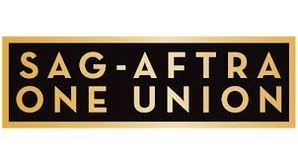 Oregon Gov. John Kitzhaber has called on SAG-AFTRA to halt the planned closure of its Oregon Local.
The Democrat said the decision to close the office was "problematic" and asked SAG-AFTRA Executive Director David White to reconsider.
The governor's involvement in the anti-closure effort, which has been simmering in Oregon and other states since the union's national board announced the closure of 10 of its 25 local offices April 22, shows how important the branch was to the area's entertainment industry.
With filming in Oregon on the rise, Kitzhaber noted in his May 28 letter that the state's latest budget proposal includes doubling funding for the Oregon Film and Video Tax Credit program to $12 million annually.
"I would normally not engage in internal union operations such as the location of local union offices. However, this situation goes beyond local union operations and more akin to a local business leaving Oregon: this is an economic development issue. Your union's presence in this state is an economic asset for Oregon, and closing this office is problematic for Oregon as would be the loss of any business," Kitzhaber wrote.
"Oregon is invested in your industry and your local members. I urge SAG-AFTRA to reconsider its decision to leave Oregon without a local office so that we can continue to grow this industry, create good jobs, and increase SAG-AFTRA membership in our state."
The union said it appreciated the governor's support, but didn't indicate it would reconsider the closure decision.
"We love the fact that Governor Kitzhaber is so supportive of our members and appreciate his desire to expand the work of our industry in Oregon," a SAG-AFTRA spokesperson said in a statement.
"We agree with him and expect to continue our good work with his offices to advance the interests of our membership. Whether or not we have a physical office in this state will not change this fact. We are working to bring more effective services and support to all SAG-AFTRA members, wherever they live and work around the globe."
That wasn't enough to satisfy local activists. Mary McDonald-Lewis, the Portland Local co-president who has led the anti-closure effort, on Friday again questioned the decision to shutter the locals.
"David White has heard from the highest voices in our state, including our governor and our producer partners," she said in a statement, noting the support of Vince Porter, executive director of the Governor's Office of Film & Television.
"Our membership has doubled in recent years, even before we merged. Our state brought in $145 million dollars in film, TV and commercial revenue." McDonald-Lewis said. "So what's the real reason national SAG-AFTRA is trying to shut us down?"
The Portland office is set to close tonight, May 31, after Nathaniel Applefield, the Local's executive director, received a letter from the union's legal department ordering him and anti-closure advocates off the premises at 5 p.m., according to the group.
Still, they plan to hold a party marking the office's demise. "This is our house," said McDonald-Lewis. "We'll leave when the party's over." Chrisse Roccaro, a national co-representative for Portland, added, "The band doesn't even set up until 6." The group slated to perform? General Strike.
The other offices slated for closure are in New Orleans, Michigan, Colorado, Nevada, the Twin Cities, San Diego, Houston-Austin, Arizona-Utah and New Mexico, whose state office is set to shutter June 14.
Meanwhile, the deadline for SAG-AFTRA members to submit their ballots on the commercials contracts deal is Friday at 5 p.m. Pacific.