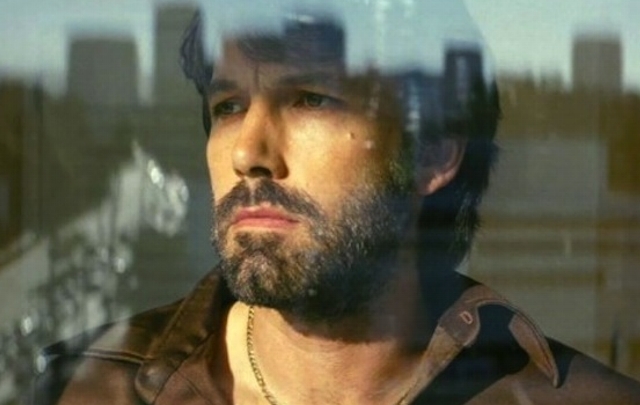 "Argo" is expected to pick up some more hardware this weekend at the BAFTA Awards, where its nominations include not only best picture and director, but best actor for Ben Affleck. That's right, the Brits really, really like Affleck. Americans are pretty fond of him too, judging by the fact that "Argo" has swept the top prize at the PGA, DGA, and SAG ensemble awards, along with best picture from the Golden Globes and Critic's Choice Awards.
But with every success story comes the inevitable backlash, and lately there's been a theory floating around that "Argo" is winning because people felt bad that Affleck was left off the list for best director at this year's Academy Awards. (This idea has been expressed a lot but never more convincingly and entertainingly than in Sasha Stone's piece here at Awards Daily, which says that every Oscar winner needs a story and the "Argo" story became "poor Ben Affleck.") However, this idea hinges on two flawed pieces of evidence. One being that "Lincoln" or another film was the frontrunner and the other being that people changed their votes once the Oscar nominations were announced.
First of all, let's talk about the voting. The Poor Ben Theory first gained momentum when the Critic's Choice Award was awarded to "Argo" on the same day the Oscar nominations were announced. Two days later, it took the Golden Globe. So clearly, voting was closed before Affleck was snubbed (and I don't use that word lightly, but yes, it was a snub and that's a whole other issue.) And the Hollywood Foreign Press Association, which awards the Globes, is a notoriously questionable organization, with a history dotted by controversy. I bring this up only to state that the HFPA has made a point of awarding whatever film is in the zeitgeist at the moment. They try to predict what Oscar voters will go for and vote accordingly. Look at the years when films like "Babel" and "Atonement" won—at the time of the Globes, they were considered frontrunners. But by the time the Oscars rolled around, they were forgotten. The Golden Globes were clearly betting on "Argo" to go on to win. (In fact, the joke when the Oscar noms were announced was that HFPA members would probably change their votes if they could and jump on the "Lincoln" bandwagon.)
True, PGA, DGA, and SAG voting closed after the nominations were out, but do people really shift their votes out of pity? Maybe some do, but the overwhelming majority? Give people a little more credit. If that were the case, I can think of an endless line of people who would have won just for having the sentimental vote, starting with Gloria Stuart for "Titanic," who lost to Kim Basinger in "L.A. Confidential"—an actor who is never going to win a vote based on popularity. Sentiment didn't help Affleck co-star in "The Town," the late, great Pete Postlethwaite, who was actually deserving of a nom. And it's not like Affleck was completely shut-out. "Argo" did score seven nominations and he is nominated as one of the film's producers.
Is it possible that maybe "Argo" was going to win all along? Because that's what I always thought, since the film premiered at the Toronto Film Festival in September and went on to great reviews and box office in October. I'm not alone. Many people considered it the frontrunner and stuck with that prediction. Movies would come along to challenge it now and then, but none really stuck. For awhile, everyone switched to "Les Misérables," sight unseen. Then it was "Zero Dark Thirty." But it felt like things were swinging back to "Argo" as those competitors were taken down either by bad reviews or manufactured controversy.
Right along side "Argo" the whole time was "Lincoln," Steven Spielberg's best film in years and a powerhouse vehicle for great actors like Daniel Day-Lewis, Tommy Lee Jones, and Sally Field. And "Lincoln" seemed to have the numbers to back it up with 12 nominations, more than any other film. And people will throw out factoids about how many movies ever won without a director nominations (three) until your ears bleed. But that's the thing with numbers; they don't count in a race about art. "Lincoln" is very admired, but loved? Perhaps by some. Most talk seems to center on the amazing performances, which are being aptly rewarded. But it wasn't like "Argo," which has a perfect storm of elements. There's the story so-crazy-it-has-to-be-true. The collection of amazing character actors playing supporting roles. A director and leading man who was a joke 10 years ago. An inspiration, feel-good ending where HOLLYWOOD saves the day. How was this not always the frontrunner in everyone's minds?
Along the way, Warner Brothers managed a terrific campaign, getting "Argo" visible to the public without making it feel like we were being constantly hit over the head with how important and uplifting this film was. Affleck was always humble and charming, even when snubbed for best director, joking that he acted in the film too but nobody called that a snub. So the PGA and DGA wins, not such a surprise.
Okay, the SAG ensemble win surprised many, but really, who can argue with that cast? You have beloved greats like Alan Arkin, John Goodman, and Bryan Cranston and hot new faces like Scott McNairy and Christopher Denham, plus breakout performances like Farshad Farahat. Check out this video, where Affleck took time to talk about the amazing story behind how Farahat landed his role.
The studio was also very clever to do Q&As not only with Affleck and the cast, but with the casting director Lora Kennedy. SAG actors want to know one thing above all others: how do I get cast? Providing a venue for them to hear the CD speak was a smart move. And having her and Affleck stress the fact that there were over 100 speaking roles in the movie didn't hurt. Also, Affleck continually made it about the ensemble whenever he could. Hollywood has plenty of light affairs where they make up a reason to give out made-up awards, such as the Hollywood Film Awards and the Palm Springs International Film Festival. At both events, "Argo" was given an ensemble award. While I can't say for certain that Affleck eschewed solo recognition in order to award the ensemble, more than one person has made that assumption. Warner Brothers was eyeing that ensemble win from the very beginning, one more brilliant piece of planning and marketing they've done this year.
Ironically, now there are those who think the Poor Ben Theory might swing the other way; he might be winning too much and it's time for the other camp—the one that says Come-On-"Argo"-Isn't-Really-That-Good-Let's-Take-It-Down-A-Peg—to kick in. I've already seen it happen, when people who adored "Argo" upon its release are nitpicking and disparaging it for its winning streak. There have been attempts to question the facts or dismiss the film as lightweight compared to others. It's not. It's a fantastic piece of entertainment that perfectly balances tense action and intense drama that is expertly written, directed, and acted. "Argo" is still the top reviewed film of all the Oscar nominees on Rotten Tomatoes. It's still the same movie we loved when it hit theaters in October. If it seems like an easy choice, maybe it's the right choice.