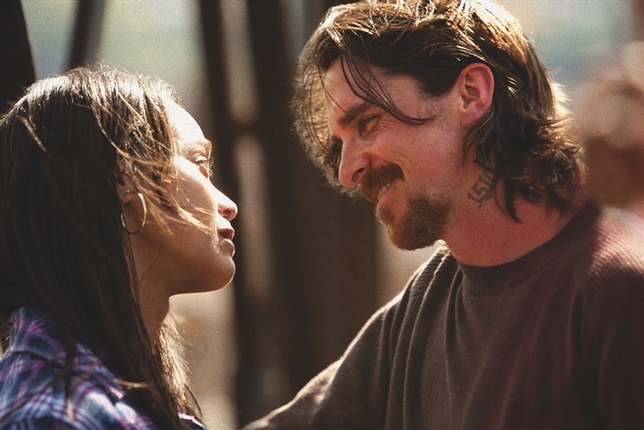 For the thinking person's thriller "Out of the Furnace," casting director Ronna Kress set her sights high. She calls the film "one of those crazy movies" in which a CD and director work together to come up with a wish list of actors they think would be perfect for each and every role, then are able through effort and luck to land all of those actors for the project. Starring Christian Bale as an ex-convict out to avenge his younger brother, the movie features a deep roster of talent that includes Casey Affleck, Woody Harrelson, Zoe Saldana, Willem Dafoe, Forest Whitaker, and Sam Shepard.
While Kress, like many casting directors, has filmmakers she works with regularly, this was her first time paired with actor turned director Scott Cooper, best known for having written and helmed "Crazy Heart," which won Jeff Bridges an Academy Award.
"We would have long conversations about what we were looking for creatively for each part, and then we would just go out there and get them," Kress says. "You're asking actors to work because they love the material and they're interested in the ensemble and they're interested in the director." That so many of the actors Kress and Cooper reached out to agreed to do the film was impressive to the CD. "Even when I saw the first cut of the movie, I thought, 'How did we do that?' It's a real testament to Scott and the script and Christian. People really want to work with Christian, and they really want to work with Scott, and it's a really good piece of writing."
Kress credits Cooper, who co-wrote the film in addition to directing, with coming to the casting process with a clear idea of what he was looking for in each role. "Once we were able to identify the characteristics of who the people were, then you just start moving the pieces of the puzzle around," she says.
One of those early puzzle pieces was Harrelson, as was Affleck. "Casey was someone that Scott focused on really early on, and he gives a performance that's really fresh and interesting and exciting." Saldana and Whitaker were also key pieces, as were Dafoe and Shepard. "We worked very hard to make dates work, to convince the actors to do this, but it was easy to identify who the right people were based on what Scott was thinking creatively for each part."
Casting Director: Ronna Kress
Director: Scott Cooper
Writers: Brad Inglesby and Scott Cooper
Stars: Christian Bale, Casey Affleck, Zoe Saldana, Woody Harrelson, Willem Dafoe, Forest Whitaker
The Pitch: An ex-con risks it all to avenge his missing brother.