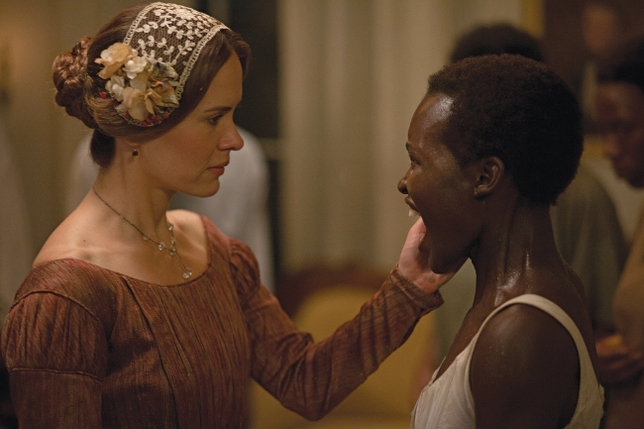 This year's Oscars race is shaping up to be a battle between the past and the present. The year's two deafeningly buzzy movies are Steve McQueen's gorgeous, painful "12 Years a Slave" and Alfonso Cuarón's space soap "Gravity." Both films seem like a lock for best picture nominees, as much for their look and feel as for the acting and story.
Representing the past, there's Daniel Radcliffe going back in time to the 1940s in "Kill Your Darlings," as Allen Ginsberg, helping create the Beat movement and watching as his friends and colleagues become embroiled in a murder. And Oscar Isaac leads a pithy cast, including Carey Mulligan and John Goodman, in the Coen Brothers' ode to the 1960s Greenwich Village folk music scene in "Inside Llewyn Davis." Matthew McConaughey stands at the forefront of the AIDS crisis in "Dallas Buyers Club," along with shoo-in nominee Jared Leto as gallant, heartbreaking transsexual Rayon, while Christian Bale, Bradley Cooper, Amy Adams, and Jennifer Lawrence all wriggle into tight '70s fashions for David O. Russell's "American Hustle," his hotly anticipated follow-up to "Silver Linings Playbook."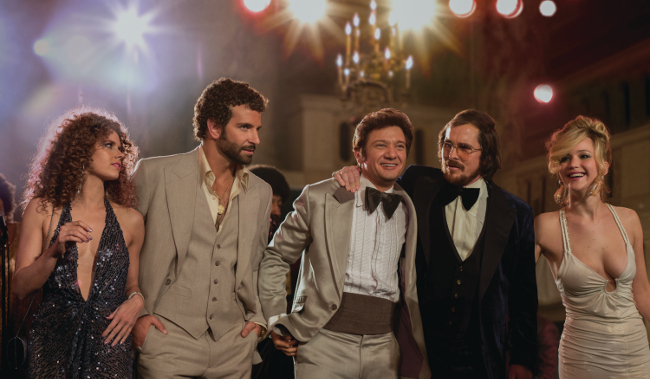 And let's not forget Emma Thompson's hilariously prickly turn as "Mary Poppins" author P.L. Travers, going head-to-head with Tom Hanks' Walt Disney over the family-friendly film adaptation of her books in "Saving Mr. Banks." Hanks is pulling double duty as in years gone past; in addition to his turn as Uncle Walt, he's also winning plaudits (and a likely nomination) as real-life "Captain Phillips," kidnapped by Somali pirates and almost rendered collateral damage by the U.S. armed forces. And of course, "Lee Daniels' The Butler" is a compact lesson in the history of the United States from the 1950s through the Reagan era, as seen through the eyes of Forest Whitaker's White House butler. Also representing the politics of previous decades are Idris Elba and Naomie Harris as Nelson and Winnie Mandela in "Mandela: Long Walk to Freedom," both the recipients of glowing reviews after the film's Toronto screenings.
Perhaps no actor gave a more simultaneously topical and timeless performance than Cate Blanchett as a woman who sees her fortune disappear in Woody Allen's "Blue Jasmine" (though Ethan Hawke and Julie Delpy's third go-round as Jesse and Céline in "Before Midnight" are close seconds). Look for Blanchett to go head-to-head with Sandra Bullock's terrified astronaut in "Gravity" on Oscar night—along with the woman Bullock previously defeated in 2010, Meryl Streep for "August: Osage County." And while Bullock had George Clooney to tease and comfort her, Robert Redford has absolutely no one in "All Is Lost," in which the Hollywood legend acts alone for almost two hours aboard a drifting yacht.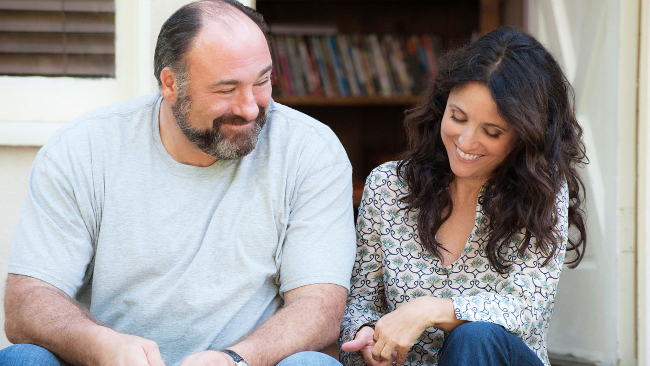 Blissfully free from the tyranny of true stories are Julia Louis-Dreyfus and the late James Gandolfini in Nicole Holofcener's "Enough Said," a melancholy, fleet-footed romance tinged with existential despair. Both performances are deceptively simple and both are award-worthy. And set in an unnamed year sometime in the future, Spike Jonze's "Her," starring Joaquin Phoenix as a man living a life of quiet desperation among the mindless comforts of software, is a beautifully modulated look at the impossibility of love—in this case, between Phoenix and the voice of Scarlett Johansson as his new operating system. And just to prove that the Oscars aren't languishing in the past, there's a very real chance that Johansson's literally invisible performance might nab a supporting actress nod. That's something to talk about.