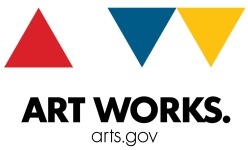 The U.S. Senate sent a reassuring message Jan. 17, when it allocated $146 million to the National Endowment for the Arts despite reports in the autumn of 2013 that the NEA could be cut by as much as 49 percent.
This doesn't mean the NEA is out of the woods yet, however.
There is currently a We the People petition demanding that the Obama administration appoint a chair of the NEA, a position that has been vacant since December 2012. "By appointing strong leadership to the NEA to not only oversee the best uses of this annual budget but to champion the arts, President Obama signals their value to our country and helps to ensure their future in American culture," the petition reads.
One hundred thousand signatures are sought by March 5.