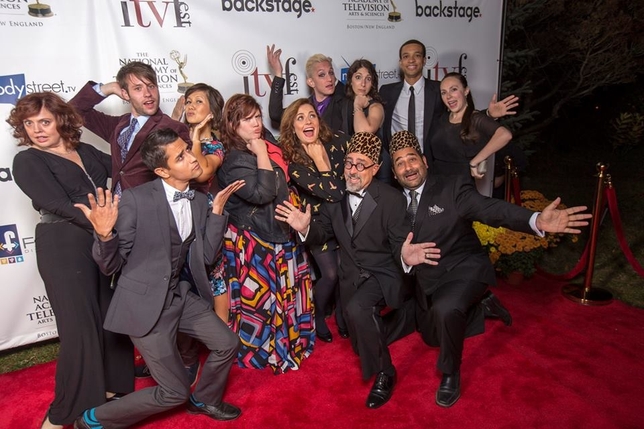 This peculiar Oscar season might finally begin to take shape this weekend, when both the Producers Guild of America (PGA) Awards and Screen Actors Guild (SAG) Awards take place. Will a frontrunner be finalized? Or will a surprise threat emerge? Here's a look at my prediction for the PGA Awards.
The PGA Awards will be held on Saturday night, and are generally a good harbinger for who will go on to win the best picture Academy Award. (Their choice has matched with Oscar since 2007.) The PGA is made up of approximately 4,500 voters who vote on a preferential ballot like the Oscars.
The 10 films nominated for the Darryl F. Zanuck Award for Outstanding Producer of Theatrical Motion Pictures are: "Argo," "Beasts of the Southern Wild," "Django Unchained," "Les Misérables," "Life of Pi," "Lincoln," "Moonrise Kingdom," "Silver Linings Playbook," "Skyfall," and "Zero Dark Thirty."
Most people think this is an "Argo" vs. "Lincoln" match, with "Silver Linings Playbook" as a potential spoiler. But don't count out "Life of Pi." Ang Lee's adaptation of Yann Martel's bestseller has a lot of fans, and has held steady throughout the entire season without the marketing power or celebrity endorsements the other films have enjoyed. Many think "Argo" and "Lincoln" will split the serious vote, giving the feel-good "Silver Linings" a chance. But "Life of Pi" has a similar uplifting vibe.
A couple weeks ago, "Argo" probably would have been the solid frontrunner, but director Ben Affleck missing out on an Oscar nomination has plummeted its stock in many people's eyes. (PGA votes are due Friday, Jan. 25, two weeks after the Oscar nominations were announced.) Then again, there are those who argue that Affleck's film might actually get sympathy votes because of the perceived snub. I don't know about that, but I do know that "Argo" is a solid film that is liked, if not loved, by pretty much everyone.
However, don't count out the prestige of Steven Spielberg's "Lincoln" or the PGA's willingness to reward "lighter" fare. They are the guild that awarded "Little Miss Sunshine" over "The Departed" in 2007 and "Moulin Rogue!" over "A Beautiful Mind" in 2002.
But the perception (not my opinion) is the following. "Argo" is less divisive than love-it-or-hate-it "Beasts of the Southern Wild" and "Les Misérables," less controversial then "Zero Dark Thirty," more entertaining than "Lincoln," but also more "serious" than, say, "Django Unchained," "Moonrise Kingdom," "Silver Linings Playbook," and "Skyfall." In short, it's a safe, likable choice. Plus, having George Clooney as a producer can't hurt.
Summary: My money is still on "Argo." The Vegas odds would probably favor "Lincoln." But keep your eye on "Silver Linings Playbook" and "Life of Pi."
Other nominees with predicted winners in bold to follow:
Producer of Animated Theatrical Motion Pictures
"Brave"
"Frankenweenie" (Walt Disney Pictures)
"ParaNorman"
"Rise of the Guardians"
"Wreck-It Ralph"

Producer of Documentary Theatrical Motion Pictures
"A People Uncounted"
"The Gatekeepers"
"The Island President"
"The Other Dream Team"
"Searching For Sugar Man"

TELEVISION

Producer of Long-Form Television (David L. Wolper Award)
"American Horror Story"
"The Dust Bowl"
"Game Change"
"Hatfields & McCoys"
"Sherlock"

Producer of Episodic Television, Drama (The Norman Felton Award)
"Breaking Bad"
"Downton Abbey"
"Game of Thrones"
"Homeland"
"Mad Men"

Producer of Episodic Television, Comedy (The Danny Thomas Award)
"30 Rock"
"The Big Bang Theory"
"Curb Your Enthusiasm"
"Louie"
"Modern Family"
The Award for Outstanding Producer of Non-Fiction Television:
"American Masters"
"Anthony Bourdain: No Reservations"
"Deadliest Catch"
"Inside the Actors Studio"
"Shark Tank"

Producer of Live Entertainment & Talk Television
"The Colbert Report"
"Jimmy Kimmel Live"
"Late Night with Jimmy Fallon"
"Real Time with Bill Maher"
"Saturday Night Live"

Producer of Competition Television
"The Amazing Race"
"Dancing with the Stars"
"Project Runway"
"Top Chef"
"The Voice"

Sports Program
"24/7"
"Catching Hell"
"The Fight Game with Jim Lampley"
"On Freddie Roach"
"Real Sports with Bryant Gumbel"
Children's Program
"Good Luck Charlie"
"iCarly"
"Phineas and Ferb"
"Sesame Street"
"The Weight of the Nation for Kids: The Great Cafeteria Takeover"

Digital Series
"30 Rock: The Webisodes"
"Bravo's Top Chef: Last Chance Kitchen"
"Dexter Early Cuts: All in the Family"
"The Guild"
"H+ The Digital Series"
"Red vs. Blue"