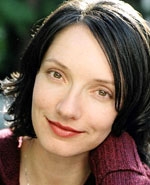 Dear Jackie:
How do I get someone to hear an idea for a television pilot? I don't know where to start.
— Theresa Vantrease
via the Internet
Dear Theresa:
Without serious connections, it will be harder than granite to get anyone with clout to hear your pitch. Even working writers usually need more than just an idea to get the ball rolling.
If you are not a writer, your best bet is to hook up with one. An experienced writer can not only help you get your pilot scripted but also help you navigate the television market you're trying to penetrate — no easy feat. If you script your idea, you can shop it around to appropriate parties — not to mention protect it via the copyrighting process.
I spoke about your question with a successful television writer, and she advises, "The best way to get a pilot idea heard is through the official route: You'd have your writing agent set up a meeting with a 'pod.' " (See definition below — I didn't know what she meant either.) "You'd pitch it, and if they liked it, you'd all go to a studio, and then a network, [to] pitch the idea. Once all of those people signed off on your idea, they'd give you the money to write the script. If they liked the script, they'd make the pilot. This all happens during development season, which takes place in the fall for the networks [or year-round at] cable companies."
Just as with an acting career, agents play important roles in the scenario. But landing a writers' agent can be as hard as signing with an acting agent, and you'll need more than an idea to get a meeting. If you have an acting agent, you may be able to use his or her clout to your advantage. If your agent is well-connected, he or she may be able to set up a meeting with a pod or studio, where you can get your idea heard. Then again, your agent will probably want to see a script before making that kind of call on your behalf.
If you don't have any kind of agent, you might sneak in the back door — if you have connections. Do you have a friend who works in television? Do you know someone who knows someone who works for a studio? Is your roommate's boyfriend a script reader or an intern? Maybe you can convince them to read your script or get you five minutes with someone who will listen to your idea in return for a latte.
"This is such a hard question to answer," concludes the writer, "because getting an idea heard is such a hard thing to do when you are not a working television writer — or at least a writer with an agent who can set up a meeting."
Finally, here's her explanation of the term "pod" for your edification: "Small TV production companies who have deals with studios are called 'pods.' They are sort of a new phenomenon in the last few years. It used to be you'd pitch directly to the studio, then the network. Now, many writers pitch to pods first, who then [help] develop the idea. It's sort of extra help before going to the studio. If the show is made and picked up, these people at the pods would be nonwriting executive producers on the show. The general feeling amongst writers is that the pods can be helpful the first time around when you've never pitched something before, but they are just an added layer of [bureaucracy and] notes — in addition to the studio and the network — and just make the whole process more of a pain in the ass. As you might imagine, a 'nonwriting producer' who tells us what to do but isn't able to write it themselves is our least favorite person in the world."
Dear Jackie:
I recently read your article on BackStage.com regarding grad schools and MFA auditions. It was an informative piece, and the advice the other actors provide about material choice is really superb.
I just wanted to make sure you and your readers know that the University/Resident Theatre Association recruiters who attend the final auditions do not randomly walk out of auditions to go to the bathroom, make calls, and get coffee. I very specifically schedule the screening and final auditions, so that the recruiters never have to sit for more than 45-50 minutes at a time. They are given hourly breaks, which are generally long enough to make a quick phone call and run to the bathroom. All the recruiters are there to see as many auditions as they can, hoping to find the next person for their program. On the very rare occasion that we start back up before all the recruiters are back in their seats, the late recruiter will press his or her ears up to the door, eager not to miss what is going on.
URTA also tells our candidates to be their own best advocates and to follow up with the schools they are most interested in. Each year hundreds of offers are made to candidates who attend our auditions and interviews. If I can provide any further information about URTA or dispel any of the urban legends that abound about how our auditions work, please let me know.
— Sara Falconer
Director of Membership Services
University/Resident Theatre Association
Dear Sara:
Thank you for your response. It's comforting to know that URTA auditors have scheduled breaks to attend to business while they see as many auditions as possible. I hope I didn't appear to be knocking URTA in my initial response (Jan. 11, 2007). As I said, it is an expansive and affordable means of getting mass exposure to tons of well-respected schools.
Still, I stand by the comments I made that URTA auditions are not a foolproof vehicle for getting seen by the specific schools an actor is targeting. Ideally the URTA process would assure 100 percent evenhandedness and exposure, but of course that's not possible. No matter how many breaks you might schedule, the auditors are human, and there's no telling who might step out of the audition room when. We actors are quite familiar with the distracted casting person: No matter how far behind they run or how long their lunch breaks are, they always seem to be hurried or eating during our two-minute time slots. In the case of URTA auditions, who could blame them? Lord knows, hour after hour of monologue auditions would put the most patient of us to the test.
All I'm suggesting is that actors not rely on your — or any other — organization to assure they are being seen in their best light. We need to take that responsibility on ourselves. We must remember that there are creative ways to handle the casting process — along with or in spite of official protocol.