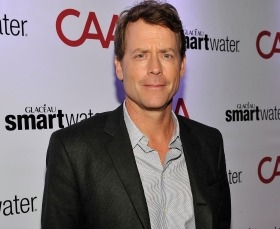 In an attempt to avoid the crush of next year's pilot season, four pilots in the early stages of production now have casting directors attached.
These high-profile pilots are all likely to get the green light from network executives, but the decision to bring on casting personnel before they've been formally greenlit is just further evidence that pilot season is creeping back a couple months from its traditional mid-January kickoff.
"There is no traditional pilot season anymore," said Cathy Reinking, a former manager of casting at NBC who oversaw the pilot casting on "The Office" and "Medium" among others. "The cable networks are doing pilots all-year round now so there's no traditional pilot season from January through March."
Backstage has learned that the CBS pilot "Hostages," producer Jerry Bruckheimer's show about a family wrapped up in a political conspiracy, has Ronna Kress attached as a casting director.
Meanwhile, Fox's "Rake," based on an Australian series about a defense attorney (slated to be played by Greg Kinnear) who takes on the "most challenging and disturbing cases that no one wants," has retained the services of Cami Patton and Jennifer Lare. Another Fox pilot getting an early jump on casting is the comedy "I Suck at Girls," the sophomore project of Justin Halpern, who created the series "$#*! My Dad Says." Debby Romano and Brett Benner of Romano/Benner are now attached to the pilot.
Not just network pilots are moving to secure the services of in-demand casting directors earlier than usual.
Disney Channel's "Girl Meets World" spinoff of the 1990s series "Boy Meets World," which starred Ben Savage as the lovable Cory Matthews, has brought on Brett Greenstein and Collin Daniel to cast. "Girl Meets World" picks up a decade after the conclusion of the original series and follows the exploits of the preteen daughter of Matthews and Topanga Lawrence (Danielle Fishel). The show has been generating significant buzz. "We're working on that right now," Savage told Rolling Stone about the casting process in a recent interview. "There have been a few names tossed around. We're meeting with girls and auditioning and that whole process. You know, we're slowly trying to find the perfect girl." Still, a spokesperson for Disney told Backstage that there is no green light on the project.
Casting executives contacted by Backstage were tight-lipped about their development process, saying it was too early to comment. Reinking said that's because it's a sensitive time and they likely don't want to tip their hand to the competition.
"They're vying for all the same stars so the earlier they start the more likely they're going to get their top picks," said Reinking, who is in the process of casting a web series titled, "British Invasion."