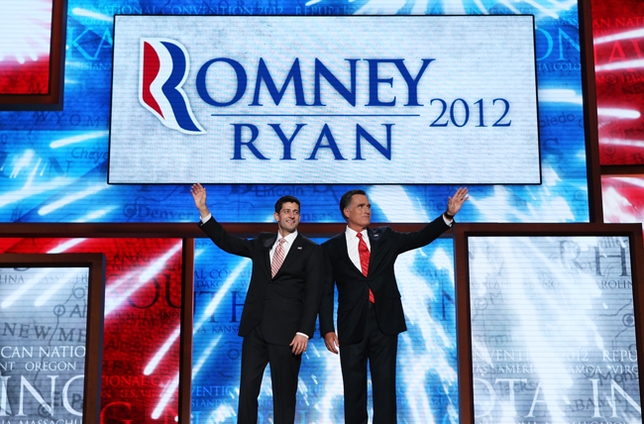 The tension between the protection of intellectual property, anti-piracy efforts, and Internet freedom appears to have eased as Hollywood's main Washington lobbyist offered kudos for the Democratic and Republican Parties' new platforms.
Hollywood has been trying for years to get Congress to adopt legislation aimed at combating piracy. The entertainment industry has argued that its TV series and films are easily stolen by websites registered domestically and abroad. Anti-piracy efforts such as the World Intellectual Property Organization's Beijing Treaty, signed earlier this year, have been promoted in part as protection measures for working actors. But the two domestic bills the industry advocated for, the House's Stop Online Piracy Act and the Senate's Protect IP Act, died in Congress earlier this year.
Silicon Valley had fought against the bills and shut down popular websites for 12 hours to demonstrate its power. Now, both parties' platforms seem to be a gesture of goodwill toward the tech and entertainment industries—and Hollywood has been quick to offer praise for their new approach.
The Republican Party platform promises to "remove regulatory barriers that protect outdated technologies and business plans from innovation and competition," and to impose punitive measures "on foreign firms that misappropriate American technology and intellectual property."
Meanwhile, as the Democrats meet for their national convention in Charlotte, N.C., the party this week unveiled a platform that contained a plank similar to the GOP's.
It touts the Obama administration's building of "partnerships to support an Internet that is secure and reliable and that is respectful of U.S. intellectual property, free flow of information, and privacy." The plank also celebrates success at having "negotiated international Internet policymaking principles" and the party's intention to "support the current multi-stakeholder approach to Internet governance, and oppose the extension of intergovernmental controls over the Internet."
Chris Dodd, the former Democratic senator and chairman and chief executive of the Motion Picture Association of America, praised Democrats and Republicans alike.
"Both parties have now clearly stated that protecting the free flow of information on the Internet and protecting American innovators are not mutually exclusive goals—and that in fact, they are equally critical," he said in a statement on Sept. 4.
President Obama had hinted at his party's new approach during a Q&A Aug. 29 with users on Reddit, one of the websites that shut down in protest earlier this year.
"We will fight hard to make sure that the [I]nternet remains the open forum for everybody—from those who are expressing an idea to those to [sic] want to start a business," he wrote. "And although there will be occasional disagreements on the details of various legislative proposals, I won't stray from that principle—and it will be reflected in the platform."