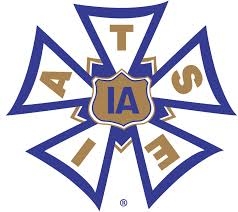 Prospect Park has resolved a labor dispute with the International Alliance of Theatrical Stage Employees Locals working on the sets of "All My Children" and "One Life To Live." The tiff between the production company and the stage hands' union had caused an early hiatus for the two former ABC soaps.
Prospect Park, which owns the OnLine Network, and IATSE Locals 52, 161, 600, 700, 764, 798 and USA829 announced the deal Thursday.
Speaking on behalf of the New York production locals, Local 600 Representative David Blake stated: "We are pleased that that the parties were able to successfully address their concerns in a mutually beneficial way, which will enable these innovative shows to continue to be produced with our talented crews."
"We thank the entire I.A.T.S.E. organization for their continued support in bringing these shows to fans, and we especially appreciate the efforts of Chaim Kantor and John Ford and our entire crew for helping us to move forward as a unified team," Jeff Kwatinetz, Prospect's CEO, said in a statement.
The two parties had been talks after the union said the company violated their labor agreement by airing some of the series episodes on cable in Canada and spending more per episode than the agreed-upon $125,000 budget ceiling.
Prospect, which claimed it had met all union requirements, put the show on hiatus this month more than a week ahead of schedule because of its tiff with IATSE, which has about 40 members on the crews of the shows.
Now, production of both series will resume as planned on August 12.