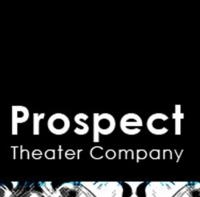 In advance of the Prospect Theater Company's Musical Theater Summer Intensive this July, the company will offer a free audition technique master class with Broadway actor Donna Lynne Champlin on Saturday, Feb. 23, at the West End Theatre. The class, and summer intensive, is intended for students ages 12–17 and will be held from 10:30 a.m. to 12 p.m.
Champlin will work with pre-selected young performers to coach them on audition material, and she will answer questions from all those in attendance. The 2013 Musical Theater Summer Intensive will give young performers and writers an opportunity to build their skills by working directly with Prospect artists. Over the course of the three-week program, the participants will rehearse and perform a new musical revue, written for young people by some of New York's most exciting emerging composers and lyricists, as well as attend workshops, coaching sessions, and master classes.
While the audition class is free, space is limited and registration is required. To register, email Prospect's Summer Intensive Director Rachel Dart at Summer@ProspectTheater.org and include the names and ages of all young performers who would like to attend the master class.
There is rolling admission to the program with a total of 24 students and there is an audition/interview process. Those interested in the writing component of the program must submit a writing sample. For more information call 212-594-4476. Tuition for the three-week program is $850 per student until April 1 and $950 per student thereafter.