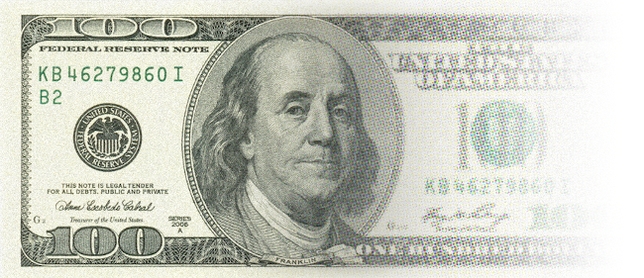 Actors have ways to protect themselves from unscrupulous agents and personal managers, according to Beth Lynn Kelly, a finance expert and performer.
"I tell all my clients to reconcile every pay stub from each payroll company to ensure the stubs chronologically add up to the totals listed on their W-2 at the end of the year," she told Backstage. "To further ensure they got all their checks, they can also use the SAG-AFTRA residual tracker for TV and film, or the SAGPH.org health website for commercials to review earning records reported to SAG or AFTRA on their behalf."
It's advice the clients of Peter Strain could have used.
The disgraced talent agent, whose firm represented some 100 actor clients working in film, television, and on Broadway, pled guilty March 5 in Manhattan federal court to stealing more than $500,000 from his clients.
"Peter Strain was making the old saying of robbing one person to pay someone else come to life," George Venizelos, New York FBI assistant director in charge, said in a statement. "In this case, he was robbing his clients and then paying himself, lying all along the way to try to cover his tracks."
Through his firm Peter Strain & Associates (PSA), which operated offices in New York and Los Angeles, Strain diverted money he received on behalf of three clients for his own personal use between 2011–13, the FBI said.
According to sources, SAG-AFTRA sent PSA's clients a letter in June 2013 saying that the firm was bankrupt and told members to revoke check authorization.
But by then, the financial damage was done. Strain had used his clients' money to buy more than $161,000 in jewelry and more than $310,000 in artwork. He also spent some $57,000 at luxury goods retailers.
"In order to conceal his theft and ensure that his clients allowed him to continue receiving money on their behalf, Strain repeatedly lied to his clients about why he had failed to timely remit their money," according to the FBI.
The feds noted that between July 2011 and December 2011, Strain received more than $1.4 million on behalf of an actor they named as Client-1, who "earned that money for work on a currently broadcast television series." Strain stole some $500,000 of that payment. When confronted by his client, Strain said he was "short on funds" because his partners at PSA embezzled money. In fact, Strain's partners were suing him for embezzlement. (The suit was settled with Strain paying his partners more than $250,000.)
Strain ended up repaying Client-1 with money from a second client, who also worked in television. According to the FBI, he owes Client-2 more than $350,000.
In November 2012, a third client confronted Strain about missing money. The agent told Client-3 the payments were "lost in the mail." He later said delays in sending Client-3's money were "caused by a lawsuit, but that a confidentiality clause prevented Strain from discussing the details." His theft from Client-3 continued through February 2013.
Strain, who lives in Studio City, Calif., is scheduled to be sentenced on April 30. He faces 10 years in prison, but will likely only be sentenced to three under his plea deal with the feds.