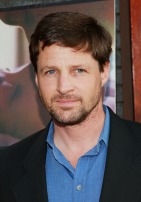 Alfred Hitchcock is having a moment. Just a month before the movie "Hitchcock," in which the director is played by Anthony Hopkins, hits theaters comes the news that Hitch's famous 1954 film "Rear Window" will be adapted for Broadway by actor Tim Guinee, producer Charlie Lyons, and director Jay Russell.
The classic murder mystery starring Jimmy Stewart and Grace Kelly is actually an adaptation itself, based on Cornell Woolrich's 1942 short story "It Had to Be Murder." Both stories follow a wheelchair bound man who witnesses a supposed murder in the apartment across from his window. The only main different between the film and story is Hitchcock's addition of Grace Kelly's girlfriend character.
Ownership of the original story has been a controversial topic since 1990 when the first lawsuit was filed against "Rear Window" for copyright infrigement. Rights to the short story were litigated once again in 2008 for Universal Studios' modernized remake "Disturbia."
Taking place in one room, the story is an ideal adaptation for the stage and now it will finally become a possiblity. The first-ever stage rights of "Rear Window" have finally been granted to Guinee, Lyons, and Russell after a two-year fight.
"This is a tremendously exciting project," said Lyons in a statement. "We are assembling a world-class team of artists to bring this timeless thriller to the stage."
Russell added, "Woolrich's story is deliciously dark and edgy and our plan is to make it brand new all over again."
Lyons has produced films such as "The Water Horse," "Open Range," and "The Guardian," among others. His current production is Broadway's "Bring It On: The Musical," which has extended its run at the St. James Theater through Dec. 30. Lyons and Russell have collaborated on "The Water Horse" and "Ladder 49," the latter of which Guinee appeared in. Guinee has starred in "Iron Man I & II" and can currently be seen in NBC's "Revolution."