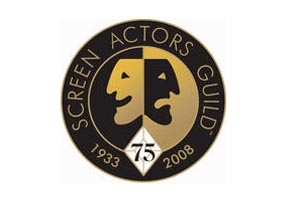 The American Federation of Television and Radio Artists wrapped up its 2009 biennial convention in unsurprising fashion Aug. 8 with the re-election of president Roberta Reardon, who had reason to smile after winning a second term by unanimous vote. Also re-elected to two-year terms were all 11 incumbents running for national office, with Chicago news broadcaster Craig Dellimore winning the only open seat, an unnumbered national vice president's chair previously held by Dick Kay.
Delegates voted to increase AFTRA's initiation fee for new members from $1,300 to $1,600 but stipulated that all revenue from the increase will go toward organizing efforts to increase employment opportunities for members. It is the first such increase since 2003 and will not affect existing members' dues. Resolutions supporting stricter government protections against intellectual-property theft and congressional passage of the Employment Non-Discrimination Act were passed, as was a motion condemning the closure of the Motion Picture Television Fund's long-term care and ICU facilities in Woodland Hills, Calif. Delegates also strengthened ties to Actors' Equity Association, naming a committee to explore closer cooperation with the union.
But Equity wasn't the only other union on the delegates' minds. Echoing comments made to reporters in July, Reardon addressed the subject of merger with the Screen Actors Guild in remarks to the convention. Speaking to reporters Aug. 9, she repeated her assertion that AFTRA is open to future negotiations on a possible merger but won't shed its nonacting members to make it happen. "Merger is very much in the air these days," Reardon said. "It's a question that should be discussed and investigated, but I'm not sure that we're in the right place at this point. Screen Actors Guild has an election next month. We have a lot of business that we need to sort out."
SAG Candidates Announced
The Screen Actors Guild released the official list of candidates Aug. 10 for its upcoming national elections. The president and secretary-treasurer positions are up for election for two-year terms. Approximately one-third of the 69 national board seats are open for election this year. Officer ballots will be mailed to all eligible SAG members Aug. 25 with a Sept. 24 return deadline and tabulation with results expected that evening. The same schedule will apply to the Hollywood and New York division elections.
The candidates for national president are Seymour Cassel, Ken Howard, Anne-Marie Johnson, and Asmar Muhammad. The candidates for secretary-treasurer are Amy Aquino and Connie Stevens. The Hollywood division will elect 11 national board members and 22 alternates. The New York division will elect four national board members and nine alternates. Board seats are for three-year terms; alternates serve for one year. Candidates for New York division president are Mitchell Green and Mike Hodge. Directors holding seven other national board seats will be elected from SAG branches outside Hollywood and New York. For a complete list of candidates running for the Hollywood, New York, and Regional boards, go to
www.sag.org.