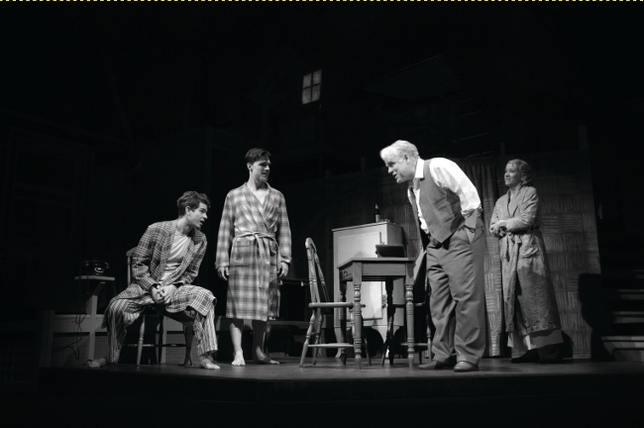 Willing to take on repellant characters as eagerly as he was to take on a lovable everyman with tousled hair and unironed shirts, the late, great Philip Seymour Hoffman deftly moved from screen to stage, winning an Oscar for his turn as Truman Capote in "Capote." His work in 2012 resulted in both a Tony nomination ("Death of a Salesman") and an Academy Award nod ("The Master"). With recent Sundance films "God's Pocket" and "A Most Wanted Man" still to be released, we look at some of Hoffman's most undersung performances.
His performance as late rock journalist Lester Bangs in the 2000 flick was so believable that it unsettled friends who knew the real Bangs. To commemorate Hoffman's pitch perfect portrayal, Bangs' former colleague Jaan Uhelszki recently wrote about his performance in Spin, and said when she watched Hoffman, it felt as if Bangs was speaking through him.
The 2007 film about a brother and sister (Laura Linney) coping with an aging father who is suffering from dementia earned Hoffman an Independent Spirit Award for best male lead.
"DEATH OF A SALESMAN"
Hoffman's 2012 portrayal of one of theater's most well-known characters, Willy Loman, netted him his third Tony nomination—the other two were for revivals of "True West" and "Long Day's Journey Into Night." His performance in "Salesman" prompted New York Times theater critic Ben Brantley to say that Hoffman being "one of the finest actors of his generation is beyond dispute."
The character of Sandy Lyle in the Ben Stiller–Jennifer Aniston rom-com was definitely one of those unattractive roles of which Hoffman wasn't afraid. In it, he plays a former child star with a masturbation problem. The scene where he pitifully tries to shoot a basketball through the hoop, punctuated with shouts of "White chocolate!," "Iceman!," and "Raindrop!" is amazing.
Hoffman played Freddie Miles, antagonist to Matt Damon's titular sociopath, in this 1999 thriller, also starring Gwyneth Paltrow and Jude Law. Hoffman outdoes Damon onscreen as the sickly-sweet, spoiled rich kid whose suspicions of Ripley bring about an unfortunate end.
Reprising the role he played Off-Broadway, Hoffman also put on his director's hat with this 2010 film adaptation about a New York City limo driver whose blind date grows into a love that gets entangled in the drama of the couple that set it up. Hoffman's directorial debut had him playing an awkward pothead who loves reggae music, and attempts to connect with a potential love interest by teaching her how to swim.