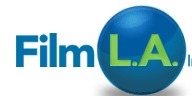 Despite a dip in television production Los Angeles saw a significant jump in filming last quarter, according to a new report by FilmL.A.
The not-for-profit group, which coordinates permitting for local productions, characterized the increase in filming as a "modest recovery."
"Any increase in local production is cause for celebration, as long as we don't lose sight of the big picture," Paul Audley, FilmL.A.'s president said in a statement. "California has yet to match and overcome out of state competition for this business."
Overall, L.A. area on-location filming increased 9.5 percent in the third quarter compared to the same period last year—11,792 permitted production days (PPD) in 2013 versus 10,773 in 2012, according to the group.
On-location feature production increased 19.5 percent for the quarter to 1,959 PPD, a continuing sign of recovery in a segment plagued by runaway production. The category outperformed its five-year quarterly average by 14.6 percent, while still falling thousands of PPD short of its record-setting return in 1996.
The report credits California's Film and Television Tax Credit Program for part of the increase, saying qualified film projects such as "Best Man," "Jersey Boys," "Kitchen Sink," "OT Beach," and "Ride" generated 5.5 percent of the increase in PPD last quarter.
The commercials category also saw an increase, finishing the quarter up 17.7 percent to 1,925 PPD, its strongest showing so far this year. Production in this category has increased dramatically over the past few years. Until this quarter, 2013 production levels were trailing industry expectations.
Meanwhile, the television production category, which remains the region's largest measurable film production driver, finished the quarter down 3.6 percent to 4,091 PPD. Double-digit declines in on-location unscripted (down 14.3 percent to 1,353 PPD), sitcoms (down 15.0 percent to 517 PPD) and Web-based productions (down 15.6 percent to 357 PPD) are to blame for TV's quarterly decline. Still, tax-credit qualified productions such as MTV's "Teen Wolf" and TNT's "Rizzoli & Isles" generated 182 PPD from July through September.
Audley reiterated his call for an increase in California's entertainment industry tax credit, which stands at $100 million a year. The push for an increase is gaining momentum. The state Assembly that oversees the program will hold a joint oversight hearing on its future at SAG-AFTRA's headquarters in Los Angeles on Wednesday.
"For feature film production to be where it once was and should be in L.A., production would need to increase by 125 percent," Audley stated. "Until Sacramento acts to level the playing field, we won't see the kind of growth and prosperity that California families are counting on."