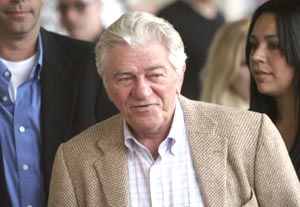 The day after news surfaced that Seymour Cassel had been suspended from the Screen Actors Guild, the actor said he had yet to receive official word of the disciplinary action.
Variety reported Oct. 19 that SAG's national board had suspended Cassel from the union for two years in response to an alleged incident of sexual harassment directed at female SAG staffers.
According to the report, Cassel, who ran unsuccessfully for SAG president in the October-September guild elections, will be forced to give up his seat on the SAG national board as part of his two-year suspension.
Reached by phone at his home at press time, Cassel was unable to confirm the story but told Back Stage that he had heard the news secondhand.
"I don't know, I wasn't there [at the Oct. 18 national board meeting]," Cassel said. "I'll have to wait and get the report myself. So until I get it officially, I heard that I was, but I don't know."
At press time, SAG had not responded to a request for comment.