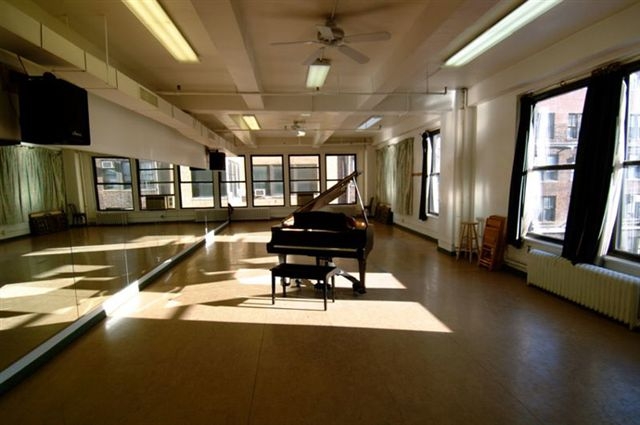 With the number of rehearsal spaces in New York City dwindling as real estate prices rise, Ripley-Grier Studios is here to help by adding 10 newly constructed audition, rehearsal, and performance spaces to its 520 Eighth Ave. location this year.

The new studios, which will be available as early as February, are climate controlled and "built with eco-friendly materials and designed with Feng Shui principles," the owners say. Many rooms also include expansive views of the city and the Hudson River. All spaces are offered at an hourly rate and range in size, from as large as a Broadway stage to as intimate as a private warm-up room, for a variety of uses.

Patricia Ripley and Butch Grier opened their first studios 26 years ago in a five-room walk-up on the Upper West Side. Today their operation spans 64 studios in four different locations in Manhattan, including spaces at 939 Eighth Ave. and 131 W. 72nd St. in addition to the 10th-floor voiceover studios at 520 Eighth Ave. Ripley-Grier has been voted "Best Rehearsal Space" by Backstage readers eight years in a row.
"26 years ago Patricia and I set out to change rehearsal space from the dark, often dirty spaces that we encountered then, to something much more user-friendly," Grier told Backstage. "We look forward to providing clean, bright, affordable rehearsal space to artists, performers, teachers, and all creative minds for years to come."

For more information, including dimensions, photos, and hourly booking rates at 520 Eighth Ave., visit ripleygrier.com.