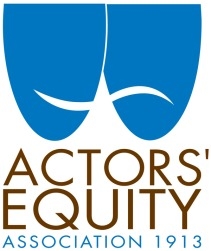 Last week, Actors' Equity Equal Employment Opportunity Committee announced they are now accepting nominations for the 2013 Rosetta LeNoire Award. Theater professionals are asked to send in their picks for an individual or institution who has made outstanding contributions to American theater while also holding an exemplary record in hiring or promoting ethnic minorities, female actors, and actors with disabilities.
LeNoire, an actor and producer, had a history of championing diversity in the theater world. As the first recipient of this award, she was recognized not only for the breadth of her stage work but also her participation with the then-titled Actors' Equity Association's Ethnic Minorities Committee. She also founded the AMAS Repertory Theatre Company, an organization dedicated to maintaining an "interracial company" of actors.
As an actor, LeNoire made her Broadway debut in Mike Todd's 1939 production of "Hot Mikado" and also later started in "A Streetcar Named Desire" and "You Can't Take It With You." She was cast in films like "The Sunshine Boys" and "Moscow on the Hudson." She is probably best know for her appearances on "The Cosby Show" and her role as Estelle Winslow on "Family Matters."
When LeNoire received the National Medal of the Arts in 1999, then-President Bill Clinton said of her, "Rosetta did more than dream of a theatee with no color bar—she built one."
Previous recipients of the Rosetta LeNoire Award have included Joseph Papp & New York Shakespeare Festival, Ellen Stewart of La MaMa E.T.C., the Detroit Repertory Theatre, and, last year, the InterAct Theatre Company.
To nominate an individual or theater company, you must fill out a submission form, found at www.actorsequity.org, and submit it online or by mail. The deadline for nomination materials is Friday, Feb. 15, 2013.