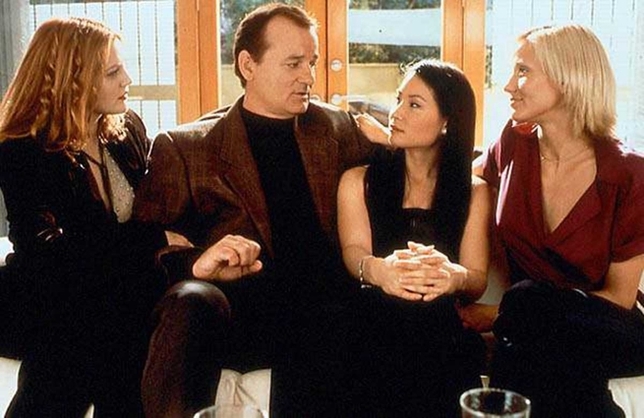 Welcome to Rumorville! Here you can learn about casting news that's about to break in Hollywood. These speculations might be only rumors, but that doesn't mean you can't follow the trail all the way to the audition room.
"Venom"
Tom Hardy's Spider-Man spinoff film started shooting on Sept. 1, but it's still in the process of casting. Riz Ahmed is already confirmed to join the project, and Jenny Slate was announced this week. There's talk about Michelle Williams joining the cast, which would be a departure for her based on past projects, but no official announcement has been made. Rose Locke is currently casting background actors on the film, which is in production in Atlanta, Georgia so there's more than one way to get your foot in the door!
"The Goldfinch"
After several months of meetings, Ansel Elgort has been offered the leading role of Theo in the film adaptation of Donna Tartt's "The Goldfinch." No other names have been attached to the project, and no announcement has been made since news of the offer came out, but Ellen Chenoweth is handling casting. Production is slated to begin in early 2018, so casting will be picking up in the coming weeks.
"Charlie's Angels" Reboot
In an era of reboots, "Charlie's Angels" has their hat in the ring, and it's looking like big names will fill the shoes of the famous female detective trio. Sources say Kristen Stewart is on the list of choices for the Elizabeth Banks–helmed project. Academy Award–winner Lupita Nyong'o is also in the mix of stars on the cast wishlist. The movie, which is set for release in summer 2019, is currently casting but no stars are officially attached.
Bradley Cooper as WWE Boss Vince McMahon
WWE Chairman and CEO Vince McMahon is getting the biopic treatment in "Pandemonium," and word is that Bradley Cooper has been offered the lead role. In addition to producers Glenn Ficarra and John Requa, WWE Studios is involved in the making of the film, which is being written by Craig A. Williams. Nothing is confirmed quite yet, but the buzz comes from inside the wrestling world, where the McMahon family is still involved in the operations of WWE. Confirmed or not, this means casting for "Pandemonium" is underway, or will be very soon.
"First Wives Club" TV Show
"Girls Trip" writer Tracy Oliver is set to write the diverse TV adaptation of "First Wives Club" for Paramount Network, and she's going to put a new spin on it. After a failed attempt at rebooting the 1996 movie for TV Land, the project is a go. There's not much information about it yet, but her last two film scripts, "Girls Trip" and "Barbershop: The Next Cut" were directed by Malcolm D. Lee, who recruited Mary Vernieu and Michelle Wade Byrd of Betty Mae Casting to cast.
Got a tip? Submit it to castingsleuth@backstage.com!
Looking to get cast? Apply to casting calls on Backstage.