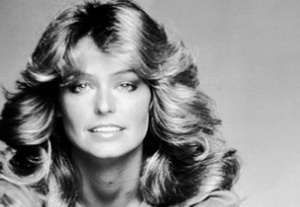 NEW YORK – Ryan O'Neal says even as Farrah Fawcett lay dying, she clung to life.
O'Neal tells NBC's "Today" show that doctors said Fawcett had a couple of hours left, but she held on for a couple of days.
O'Neal says Fawcett "wouldn't pass," and "it was awful."
He says Fawcett's eyes were open for the last three weeks of her life. He thinks she was "holding on," since she had so much left to do.
Finally, he says, Fawcett closed her eyes and she was gone.
She died last month after a long battle with anal cancer.
O'Neal says he writes to Fawcett in his journal, fulfilling a promise he made to his longtime love. He said he'd "see her every day" after her death.
---
Copyright 2009 Associated Press.  All rights reserved.  This material may not be published, broadcast, rewritten, or redistributed.