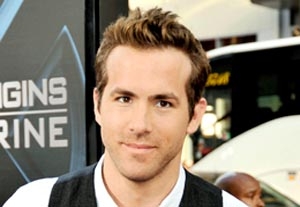 And then there was one.
After an intense months-long search, Warner Bros. has settled on Ryan Reynolds as its choice to play "Green Lantern," the studio's live-action tentpole based on the DC Comics hero. The film is being directed by Martin Campbell and produced by Donald De Line and Greg Berlanti.
Reynolds and his camp entered negotiations for the part Friday, after the studio held two rounds of screen tests, along with actors Bradley Cooper and Jared Leto. Justin Timberlake also did a screen test.
The studio had holding options on the actors, but, except for Reynolds, those expired Monday. Reynolds' option would have expired end of day Friday.
One reason for the long search was De Line, Campbell and the studio each had a different favorite among the finalists, making it difficult to come to a consensus.
If the deal is completed, it would make Reynolds the only actor to have played heroes for both Marvel and DC. He recently starred in a comic book movie, Fox's "X-Men Origins: Wolverine," where he played "the merc with a mouth" Deadpool. The character is now being developed for a spin-off to which Reynolds is attached. He also played Marvel's vampire hunter Hannibal King in "Blade: Trinity."
"Lantern" is actually Reynold's second stab at a DC Comics hero. A few years ago, he was attached to play the comic company's speedster "The Flash."
– Nielsen Business Media