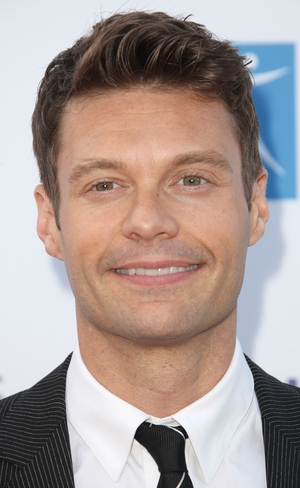 Ryan Seacrest Productions continues to recruit talent to its top ranks, with several development executives hired to bolster the company's nascent scripted division.
RSP established itself with unscripted series such as "Keeping Up with the Kardashians" and its affiliated spinoffs, but is now moving into features and scripted programming. With that in mind, the company brought on Nina Wass as an executive vice president in charge of scripted programming, Joseph Ferraro as a vice president of development and Heather Schuster as senior vice president development, according to The Hollywood Reporter.
Gordon Cassidy, who had been a consultant, was also hired on as vice president of current programming
The new hires join Sibyl Goldman, who was brought on board in July as the entertainment company's new executive vice president of new media.
The company's hiring is part of an expansion fueled by a $300 million investment by THL Partners and Bain Capital, the majority owners of Clear Channel where Seacrest still hosts a syndicated radio show.
Meanwhile, as part of the RSP's venture into scripted entertainment, Wass will be tapped to shepherd a feature project it has in the works with Reese Witherspoon's production company and Universal.