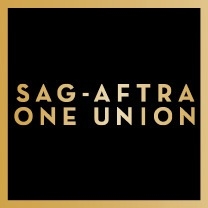 Union members with electoral ambitions need to pick their categories by the end of the month if they plan to run in SAG-AFTRA's upcoming leadership elections.
Elections for the union's national VP spots aren't slated until summer 2013, but SAG-AFTRA is asking its members to log into their online accounts and choose a category that will be "used to determine eligibility to serve and vote as a category representative."
Those who haven't done so by Dec. 31 will have a category automatically assigned.
There are seven member categories and three national vice president positions that are aligned to each of the categories.
The VP for Actor/Performers covers singers, dancers, and stunt performers in addition to thespians. The VP for Broadcasters covers news, information, and entertainment broadcasters. The VP for Recording Artists represents only those members.
Member categories don't affect a performer's ability to work under any SAG-AFTRA agreement and will only be used by the union for elections and governance purposes.
To be eligible to serve in a category national VP position, members must hold the appropriate category assignment for 12 months prior to the date of nomination. If the New Year's Eve deadline is met, member category selection will be retroactive to the inception date of SAG-AFTRA.
Similar requirements may exist for other elected category representative positions in local constitutions, according to the union.