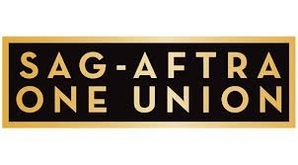 SAG-AFTRA finalized its negotiating package this weekend as it gears up to start talks with the Alliance of Motion Picture and Television Producers May 5.
The actors' union is the last of the major Hollywood labor groups to sit down with the AMPTP; the Directors Guild of America and the Writers Guild of America having already reached deals. Both negotiations were cordial—at least in public—and concluded with plenty of time before the guilds' respective contracts with the producers expired. SAG-AFTRA's TV/theatrical contracts are set to expire June 30.
After its national board meeting wrapped April 13, SAG-AFTRA said it approved a proposal packages for the 2014 Television Animation Agreement, the Basic Cable Live Action agreement and Basic Cable Television Animation agreement. It didn't release any more details, only saying that union President Ken Howard will chair the basic cable negotiating committee with Executive Director David White serving as chief negotiator.
Meanwhile, the union also approved the negotiating committee and wages and working conditions process for the 2014 Interactive Contract Negotiations.
The outcome of the negotiations may have added significance for the union leadership—especially if a bumper deal isn't reached. Howard and other officials have touted the "strength" of the merged organization, but it's unclear if their joined ranks will give them added leverage at the negotiating table.
In a spattering of other housekeeping announcements, the union also said it cut residuals processing times from over 90 days to under 30 days. "This is a terrific result and the board gave a rousing and appropriate ovation for our staff whose innovation has paid tremendous dividends for all members," White stated. "We've substantially improved our performance in this area and we will continue to find ways to improve our process while focusing our attention on other operational challenges."