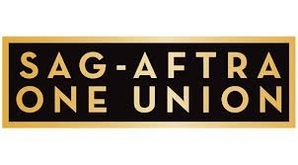 SAG-AFTRA applauded a federal court ruling that resurrected a suit by a former college football player against video game publisher Electronic Arts. The union, which believes the suit could help its members retain control over the commercial use of their images, said it was "very gratified" the Third Circuit Court of Appeals allowed Ryan Hart's suit to move forward.
"SAG-AFTRA is very gratified by the Third Circuit decision in Hart v. Electronic Arts, which respects the creative and expressive nature of video games while also recognizing the need for proper balancing of speech rights with the rights of individuals to control the commercial use of their own image and likeness," Duncan Crabtree-Ireland, SAG-AFTRA's chief administrative officer and general counsel, said in a statement.
"In particular, the clear and unambiguous adoption of the transformative use test by the Court should lay the groundwork for the establishment of a consistent jurisprudence that will make resolution of these issues much easier in the future."
Hart, who was a quarterback for the Rutgers Scarlet Knights for the 2002-2005 seasons, sued EA in 2009 for using his likeness and biographical information in its NCAA Football series of videogames. His complaint cited the "dynasty mode" of the game, which allowed users to play with a Rutgers quarterback that resembled him.
The court case divided the entertainment industry, pitting a pre-merger SAG, which supported Hart, against the Motion Picture Association of America (MPAA), which backed EA.
In 2011, a district court sided with EA, saying it had the right to use Hart's likeness under the First Amendment. Hart appealed and on Tuesday the appeals court reversed the earlier ruling and sent the case back to district court.
The appeals court found that Hart's right of publicity and protection against misappropriation of his identity and likeness outweighed EA's First Amendment protections. EA's argument that it had transformed Hart's likeness enough to render it a separate character was insufficient.
"The digital Ryan Hart does what the actual Ryan Hart did while at Rutgers: he plays college football, in digital recreations of college football stadiums, filled with all the trappings of a college football game," Circuit Judge Joseph Greenaway wrote in the 2-1 majority opinion. "This is not transformative."
A spokesperson for EA did not respond to a request for comment.
The debate over fair use will continue with Hart v. Electronic Arts potentially ending up in the Supreme Court.