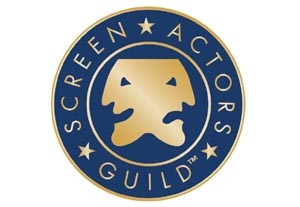 A group of entertainment industry unions, including the Screen Actors Guild and the American Federation of Television and Radio Artists, has backed an anti-piracy bill supported by the Motion Picture Association of America.
In a letter sent yesterday to U.S. Sen. Patrick Leahy, D-Vt., chairman of the Senate Judiciary Committee, and senior minority committee member Sen. Jeff Sessions, R-Ala., SAG and AFTRA joined the Directors Guild of America and the International Alliance of Theatrical Stage Employees to voice support for the legislation, known as the Combating Online Infringement and Counterfeits Act. The bill was written by Leahy and Sen. Orrin Hatch, R-Utah, and would empower the Justice Department to crack down on websites dedicated to illegal sharing of copyrighted content.
"We represent 300,000 creators, film talent, and craftspeople who create a multitude of diverse films, television programs, and sound recordings that are sought after by consumers around the world," the letter says. "Our content is so sought after, in fact, that Internet profiteers are springing up all over the world—individuals and businesses solely dedicated to using the Internet to create money-making websites that steal from our members and put the American public at risk."
The letter was sent on the same day that the bill's sponsors added an amendment to prohibit the Justice Department from creating a blacklist of websites "dedicated to infringing activities." The bill has faced substantial opposition from advocates for an open Internet. In a Sept. 28 letter to the Judiciary Committee, 87 prominent engineers who played key roles in the creation of the Internet protested the legislation.
"All censorship schemes impact speech beyond the category they were intended to restrict, but this bill will be particularly egregious in that regard because it causes entire domains to vanish from the Web, not just infringing pages or files," the engineers wrote.