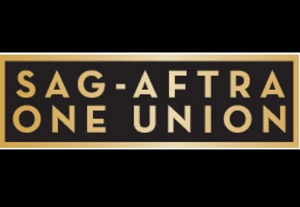 The SAG-AFTRA National Board of Directors met via a two-day video conference this weekend to discuss and vote on further integration of contracts and member services of the Screen Actors Guild and American Federation of Television and Radio Artists, which officially merged to form one union on March 30, 2012.

In a nearly unanimous vote July 22, the SAG-AFTRA board approved a motion urging the union and the trustees of the SAG Producers Pension and Health Plans and the AFTRA Health & Retirement Funds to "undertake expeditious and appropriate action to create a unified health plan for performers, broadcasters, and others working under SAG-AFTRA collective bargaining agreements, and to implement immediately a reciprocity agreement between the two existing health plans." No time frame has been set for when and how this will happen.

The board also urged a meeting to review the feasibility and advisability of creating a unified pension and retirement plan, specifically directing the union-appointed trustees to prioritize the creation of a unified plan and the "immediate implementation of an interim reciprocity agreement" between the separate SAG and AFTRA plans.

The combination and coordination of the two unions' separate health and pension plans were among the priorities for many SAG and AFTRA members prior to the merger, but The Hollywood Reporter noted that the health and pension plans are "legally separate from the union, which is why merger of the unions did not automatically result in unification or coordination of the plans."

On July 21, the first day of the video conference, the SAG-AFTRA board voted unanimously to approve the first-ever industry-wide agreement covering dancers and other performers in music videos, negotiated with representatives of the major record labels including Sony Music Entertainment, Universal Music Group, Warner Music Group, EMI Music, and The Walt Disney Co., and most of their subsidiary labels. The contract officially takes effect July 23, and marks SAG-AFTRA's first agreement as a merged union.

"This agreement was reached after a long and hard-fought effort," SAG-AFTRA National Board member and dancer Sharon Ferguson said in a statement. "It delivers good terms for dancers and other performers who work in music videos and so much more. It's a historic agreement, but that doesn't really do justice to how proud we are to achieve a contract that sets the first industry-wide standard for wages and working conditions in music video production. That's huge!"

The same day, the SAG-AFTRA national board decided to postpone its previously-scheduled early negotiations for its commercials contracts. In an agreement with the Joint Policy Committee, which bargains the commercials contracts on behalf of employers, the union will take extra time to pursue what it calls a "Clearinghouse Project" to address some "data challenges" related to a potential overhaul of the commercials residuals system, referred to as the Gross Ratings Points (GRP) Pilot Project. The negotiations process will begin with educational meetings in New York, Los Angeles, and Chicago beginning Aug. 7. Formal meetings will be scheduled to begin after Sept. 10, but official dates have not yet been set. The existing agreement remains active through March 31, 2013.

The national board also unanimously approved termination of the legacy SAG Interactive Media Agreement, extending 60-day notice to producers who had been using the expired contract. Those producers will be invited to transition to what the union calls its "active legacy AFTRA agreement."

In addition, SAG-AFTRA National Executive Director David White announced that Stephen Burrow has been promoted to senior advisor, "where he will oversee a portfolio of national and New York-based policy and contract matters." David Viviano is now chief economist, overseeing SAG-AFTRA's newly established Office of Media and Labor Economics. Viviano was previously SAG-AFTRA's National Director of Research and Economics, a title he also held at SAG pre-merger.

"I want to thank the SAG-AFTRA staff for their tireless efforts to integrate our operations and to support us in building this magnificent new organization," SAG-AFTRA co-president Roberta Reardon said in a statement July 21.

The next SAG-AFTRA board meeting will be held Oct. 27-28.