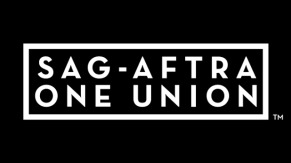 SAG-AFTRA is ramping up its effort to "educate" members about its new ethics code for personal managers. The union held a bi-coastal meeting March 21 and plans another one for next month. While the education sessions may help its members better understand the controversial Personal Managers Code of Ethics and Conduct, it's doing nothing to alleviate tensions between the union and managers' trade groups.
In fact, Barrry Bergman, president of Music Managers Forum - US (MMF-US), Clinton Ford Billups Jr., president of the National Conference of Personal Managers (NCOPM), and Annet MCCroskey, president of theTalent Managers Association (TMA) issued a pointed statement in response to SAG-AFTRA's education sessions.
"Our associations were not invited to, nor did we participate in the union's meeting," the leaders said in a joint statement. "Our members continue to work with their artist clients in an effort to develop successful careers. Other than our March 24, 2014, Joint Statement, which stated that the the union's Code is neither acceptable to nor endorsed by our associations, we have no further comment."
Still, the actors' union maintains its business as usual. It released a statement on Monday saying that attendees at the March 21 meeting—which was meant to "help members focus on the type of relationship they may want to have with a personal manager"—had an "overwhelmingly positive" experience.
"This agreement, first and foremost, was created to protect the relationship between interested members and their listed managers who contact our department on a daily basis requesting assistance from SAG-AFTRA," stated Zino Macaluso, national director/senior counsel of the recently renamed Personal Representatives Department.
"The launch of the code naturally brought questions from members, as well as wildly inaccurate misinformation about the nature and scope of the underlying voluntary document. To ensure the dissemination of accurate information of the details of this code, SAG-AFTRA will continue with these educational seminars. Our leadership understands that this will be a long-term process with benefits that will accrue over time, as we expand protections and information for our members."
SAG-AFTRA's next bicoastal member meeting on the ethics code is set for April 15.