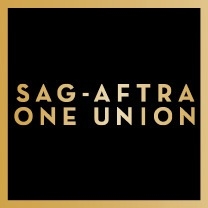 Talks between the union and advertising industry are set to start Feb. 14 in New York. With less than two weeks before the crucial talks, SAG-AFTRA's national board held a one-day meeting on Saturday where it heard from Ray Rodriguez, the union's assistant national executive director for contracts, who laid out the proposal package that was recommended by the W&W Plenary Committee and Commercials Negotiating Committee.
Details of the union's positions weren't released, but the negotiation is expected to focus on wages and pension and health care issues. Both parties have said there's little chance that the negotiations could deteriorate to the point of a work stoppage, which happened in 2000.
"While there are difficult issues to negotiate ahead, we anticipate a productive dialogue with our bargaining partners and expect a result that is positive for our members," David White, SAG-AFTRA's national executive director and chief negotiator, said in a statement.
Union leaders met in a video session that linked the James Cagney Board Room in Los Angeles and the Leon Janney Board Room in New York. During the session, the board also received a report on the pension and health plans and governance matters related to its first round of post-merger elections.
The union is in the process of conducting the first census of the new joint membership and working out a schedule for local and national elections ahead of its convention in September.