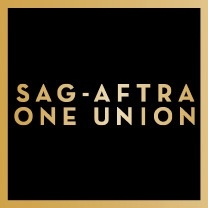 SAG-AFTRA hired a former political staffer to be only its second Washington lobbyist since the merger, Backstage has learned.
The union has been pushing for a seat at the table of the national labor movement since its merger two years ago. At its first joint convention last fall, it invited union leaders from outside of the entertainment industry to address delegates. One of the headliners was AFL-CIO President Richard Trumka, who gave a saber-rattling talk.
"I have no doubt that the merger of SAG and AFTRA has built a much, much stronger union. It's a victory for your combined membership," he said Sept. 26 at the J.W. Marriott in downtown Los Angeles.
Labor from all industries, said Trumka, were in "solidarity."
"I'm not talking about lip service solidarity," he said. "I'm talking about real solidarity, where your fight is my fight. And I don't ask what the fight's about. If my brothers and sisters are in a fight, I'm going to come to their aid, whether they're right or wrong."
SAG-AFTRA's fight these days takes place within a complex web of national and international policy that will shape the new media landscape—issues range from piracy and net neutrality, to the merger of Comcast and Time Warner Cable, to name a few.
With that in mind, SAG-AFTRA's added to its list of advocates in Washington. Terrie Bjorklund, a principal at Bjorklund Advocacy, registered to be one of the union's D.C. representatives as of March 19, according to Senate lobbying filings. She joins Todd Flournoy, whose firm, the Flournoy Group, has advocated for the actors' union for almost four years. Records show the union has paid the Flournoy Group $175,000 since January 2012.
Bjorklund, who was previously SAG-AFTRA's national director of government affairs and public policy, filed as a new registrant. Bjorklund said she was hired to consultant on "policy, legislation, copyright and creators' rights" and conduct "associated lobbying." Her transition from staffer to paid lobbyist is a well-worn path in Washington.
"She has consulted for SAG-AFTRA on sound recording and related copyright issues for the last year," the union said in a statement to Backstage. "Her recent registration ensures she can take additional meetings on the Hill, if needed, as we continue to advocate for our sound recording membership."