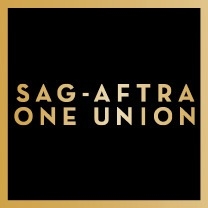 With less than 24 hours to go before the polls open for Election Day, SAG-AFTRA has launched a robust final push to stop the passage of Proposition 32 in California.
It's joined with the Directors Guild of America, IATSE, Professional Musicians Local 47, Teamsters Local 399, and IBEW Local 40 to get its membership to the polls to defeat the proposition, which would prevent corporations and unions from using payroll deductions for political purposes. It would also ban those entities from donating directly to state and local candidates. (It wouldn't apply to federal campaigns, which are governed by federal law.)
SAG-AFTRA members have been phone banking and some are walking precincts to get out the vote on Tuesday.
Gabrielle Carteris, SAG-AFTRA national vice president and co-president of the union's Los Angeles local, called the proposition "a sham."
"It silences the voices of working Californians and infringes on their rights to fight for fair and evenhanded policies in Sacramento," she said in a statement issued together with top officials from the other labor groups.
"The backers of this proposition are some of the same anti-union backers of Wisconsin and the rest of our country," she continued. "They have created a deceptive proposition that would allow them to funnel millions of dollars to candidates and parties in a continued assault on working families. That's why I am urging all California SAG-AFTRA members to vote no on Prop.32."
Officials from the DGA, IATSE, Professional Musicians Local 47, Teamsters Local 399, and IBEW Local 40 also condemned the measure, saying labor is "united in our opposition to Proposition 32."
Prop. 32 doesn't directly affect SAG-AFTRA because many of its members in California are actors who work on a freelance basis and thus don't pay dues through payroll deductions. Moreover, the union doesn't endorse or contribute directly to candidates or parties, so a ban on those contributions wouldn't have a direct impact on its political activity.
But the union regards the measure as something that would weaken labor's overall bargaining position, something officials are keenly aware of as SAG-AFTRA heads into its commercials contracts negotiations with the ad industry next year.
With that in mind, it's been educating its membership about Proposition 32 and raising awareness through an earned media campaign that included a "zombie lurch" on Halloween. The union has also been posting video testimonials on its website and using social media to get its message out.
A similar initiative, known as Proposition 226, was defeated in California in 1998 with more than 53 percent of voters opposing it. A recent poll has shown this year's incarnation of "paycheck protection" could be heading for defeat as well, with 50 percent of respondents saying they'll vote against it in the latest Field Poll, a 6 percent increase since September.