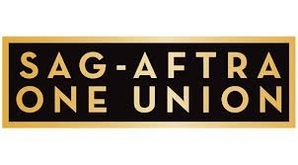 SAG-AFTRA's office closures and staff cuts are coming under fire from within the union's leadership, with critics saying they could lead to an increase in non-union productions in the states affected and may threaten the vitality of the labor movement. Moreover, some local SAG-AFTRA officials are fighting the plan while others complain they're scrambling to implement the restructuring without effective guidance from union leadership.
"This type of radical change is not what I sold my members when I encouraged them to vote for this merger," Cece DuBois, co-president of SAG-AFTRA's Nashville Local, told Backstage.
"And I stood up and said it in the national board meeting. I love [SAG-AFTRA executive director] David White. He's a man of integrity. I know his motives are completely above board, but I think this move is completely wrong headed."
On Sunday SAG-AFTRA announced it would be closing 10 of its 25 offices but didn't name the locals on the chopping block. Backstage has learned the offices slated for closure are New Orleans, Michigan, Colorado, Nevada, the Twin Cities, San Diego, Houston-Austin, New Mexico, Portland and Arizona-Utah. Those closures will mean at least 60 jobs are trimmed from the union's payroll.
SAG-AFTRA has noted that 93 percent of its members live in the 15 markets that will continue to be served by a local office. White defended the restructuring, stating on Sunday: "These moves ensure that we can adapt to the evolving industries in which our members earn a living, and are better able to protect them wherever they work around the world."
SAG-AFTRA Co-President Roberta Reardon added: "We are a national union committed to excellent service in vibrant markets across the country. That won't change."

Still, DuBois, who has led the AFTRA Nashville chapter and now the joint organization local for more than two decades, said there hasn't been a clear rationale for the plan
"I think any kind of substantive change like this needs to wait to convention," she said in reference to the union's first joint convention slated for Sept. 26-29.
"We were asking that [during the board meeting] and they were just saying, 'we have to do this now. And it's not permanent.' I've never seen an office reopen in a right-to-work state."
The New Orleans local is one of the few examples where an office was closed and reopened after production ramped up.
DuBois said the lack of communication by top SAG-AFTRA officials is making the transition period "especially difficult."
"We are national directors, elected by the members who will be directly affected by these closures. We need to be able to tell our members, candidly, what's going on," she said.
DuBois said she successfully lobbied against the closure of the Tennessee office and saved one staff member's job. But other states weren't able to keep their offices.
Officials in Portland, which is an increasingly important production center, have been informed they need to wind down their operation but are fighting back against the directive.
"We are very serious nationwide right now when it comes to fighting this," said Mary McDonald-Lewis, Portland Local Co-President. "The whole of my board in Portland, 100 percent of them wouldn't have voted for merger if they'd know they'd have had to sacrifice their local or any local. People don't vote against their best interests and it's not in the best interests of anyone."

McDonald-Lewis is calling her effort to keep the Local open "Occupy Portland SAG-AFTRA" and is organizing support on Facebook.
I have a conviction that we have a right to physical presence in our locals as long as we are obliged to pay dues," she said.
McDonald-Lewis said she's received talking points from union headquarters in Los Angeles but is having trouble reconciling the spin with the reality on the ground.
"I think there's going to be a great deal of tension between the talking points we're being instructed to use and each of us speaking our truth," she said.
She disputed the union's statement that the restructuring was meant as a cost savings. "The point is to centralize operations and create a staff-driven operation instead of a member-driven operation," she said. "I don't believe it will be a fiscal solution and I don't believe it will return us to focus on core competencies."
McDonald-Lewis said that it's unclear how the Portland office and others are supposed to wind down their operations – especially considering her local is involved in lobbying for a tax credit bill that's currently moving through the state legislature.
"My executive director is in the middle of these negotiations," she said. "Does our exec leave or does he stay? These execs do not know how much time they have. They do not know the size of their severance package."
She continued, "They're simply going to shut off the lights? What's happening to all the furniture? Who's taking care of all the campaigns? Who do we call when there's a problem on the set?"
Backstage has learned the union has assigned three staff members from Michigan, Colorado and Minneapolis who will be working with a members committee to "transition" the 10 offices. Moreover, supporters of the plan point out that many states that are major production centers have long operated without a brick-and-mortar office, North Carolina being a prime example. And some of the offices being closed, San Diego for instance, are simply home offices.
Beyond the immediate concerns of union members, DuBois said she's worried about the labor movement's political opponents taking advantage of SAG-AFTRA's rollback.
"The anti-labor machine is big, it's patient, it's deeply funded and it has every union-security state in its crosshairs," said DuBois. "I just think it's a big mistake not to strengthen [our] presence in these areas because there's so much work here and you've got to encourage people to become a part of the community. If you don't do that, I believe you're really contributing, in a way, to the possibility of every state [becoming] right-to-work."
A spokesperson for SAG-AFTRA declined to comment.
In a release on Sunday SAG-AFTRA Co-President Ken Howard stated: "Restructuring is a necessary step to ensure sound operating principles, fiscal resiliency, long-term sustainability and the realization of our mission to provide strong representation and efficient and effective member services far into the future."