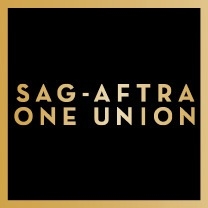 SAG-AFTRA has launched its grass-roots effort to defeat Proposition 32 in California, which it calls a "dangerous ballot initiative."
Earlier this month SAG-AFTRA official told Backstage the union would encourage its members to vote against the proposition and educate them through a member-to-member grass-roots campaign. Thursday it unveiled the start of its education campaign.
Also known as "paycheck protection," Prop. 32 would prevent corporations and unions from using payroll deductions for political purposes. It would also ban those entities from donating directly to state and local candidates. (It wouldn't apply to federal campaigns, which are governed by federal law.)
It doesn't directly affect SAG-AFTRA because many of its roughly 90,000 members in California are actors who work on a freelance basis and thus don't pay dues through payroll deductions. Moreover, the union doesn't endorse or contribute directly to candidates or parties, so a ban on those contributions wouldn't have a direct impact on its political activity.
Still, the union is concerned the ballot question could "weaken" the labor movement. "The anti-union backers of Prop. 32 claim it will ban both unions and corporations from giving money to candidates or political parties," SAG-AFTRA notes on a new website. "In reality, a loophole would allow the creators of Prop. 32 a special exemption for themselves and other corporate special interests."
The new site features a web video of Gabrielle Carteris, a SAG-AFTRA national vice president and co-president of the union's Los Angeles local, urging members to oppose Prop. 32. "We need your voice," she says.