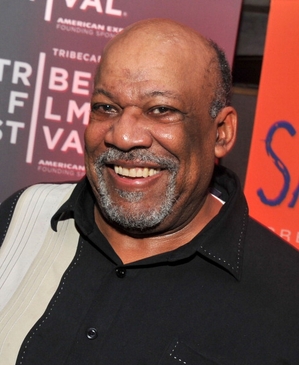 Mike Hodge is expecting a challenger to emerge as he launches his bid for reelection as SAG-AFTRA New York Local president, a source tells Backstage. Hodge, currently co-president of the local, announced his candidacy June 27 along with the rest of his Unite SAG-AFTRA Nationwide slate. The event coincided with a visit to the New York Local from national Co-President Ken Howard, who is running for the union's unified presidency.
Howard was quick to endorse Hodge and the rest of the USAN slate, calling them "leaders I trust."
"Mike Hodge knows what's important to working members because he is one," Howard said in a written statement.
"He knows first-hand the challenges we face and has a no-nonsense approach to getting things done, no matter how tough. I've always counted on Mike's leadership because he comes through for NY members time and again.
"Early next year we begin contract talks for film, TV, cable, and new media and no one will fight harder to protect actors than Mike Hodge and USAN."
SAG-AFTRA Executive Vice President Ned Vaughn also backed the USAN slate.
Howard, meanwhile, is facing a challenge from Esai Morales, a Los Angeles Local SAG-AFTRA board member. A source in New York told Backstage that Morales had not sought USAN's support.
The USAN candidates for the 2013 national and New York Local boards of directors include Rebecca Damon, Maureen Donnelly, Traci Godfrey, Mike Hodge, Verania Kenton, Ezra Knight, Christine Nagy, Janice Pendarvis, Jay Potter, Kevin Scullin, leslie Shreve and Liz Zazzi. USAN also endorsed Samantha Mathis and Linda Powell.
Additional New York board candidates include Manny Alfaro, Dave Bachman, Edoardo Ballerini, Marc Baron, Gene DeFrancis, Stephen McKinley Henderson, Sandra Karas, Jeff Knapp, John Leyman, Jack Mulcahy, Buzz Roddy, Keith Randolph Smith, Jamal Story and Rick Zahn.
SAG-AFTRA is expected to announce the confirmed candidates list next week.