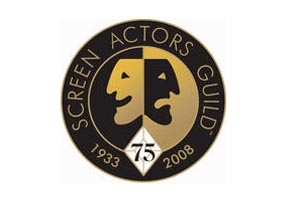 The American Federation of Television and Radio Artists and the Screen Actors Guild have scheduled informational meetings on the tentative commercials contract. In Los Angeles, a meeting will be held May 12 at 7 p.m. in the James Cagney Board Room at SAG, 5757 Wilshire Blvd. The New York meeting will take place May 14 at 6 p.m. in the Eddie Cantor Board Room at AFTRA, 260 Madison Ave. (between East 38th and 39th streets).
The following regional meetings have also been scheduled (see
www.aftra.org
for locations):
‑Atlanta, May 11, 7 p.m.; Chicago, May 11, 6 p.m.; Cleveland, May 11, 1 p.m.; Dallas/Fort Worth, May 11, 11:30 a.m.; Detroit, May 11, 6:30 p.m.; Houston, May 8, 1:30 p.m.; Kansas City, Mo., May 11, 6 p.m.; Miami, May 7, 7 p.m.; Minneapolis/St. Paul, May 11, 6:30 p.m.; Orlando, Fla., May 14, 2 p.m.; Philadelphia, May 12, 2:30 p.m.; Portland, Ore., May 11, 2 p.m.; San Francisco, May 13, 7 p.m.; Seattle, May 14, 12:30 p.m.; St. Louis, May 11, 6 p.m.; Washington, D.C./Baltimore, May 11, 5:30 p.m., and May 13, 11 a.m.
The deal was unanimously approved by the unions' national boards last month. Ratification ballots were mailed April 30; they must be returned in the supplied envelope and received in Everett, Wash., no later than May 21 at 5 p.m. PDT. Ballots cannot be sent to SAG or AFTRA offices. They will be counted May 21.
TV-Film Contract: SAG has announced that ratification ballots for its proposed new TV-film contract will be mailed to members on May 19. Actors whose dues are fully paid are eligible to vote; ballots are due by June 9. A simple majority of yes votes is required for passage. Included with the ballots will be two recommendations: one to vote yes, which comes from SAG's national board of directors, and one to vote no, which comes from a majority of members of the local Hollywood board. Results will be announced within hours of the deadline, said a SAG spokeswoman.