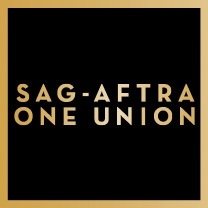 SAG-AFTRA has launched a new online service offering insurance options to members and franchised talent agents who don't qualify for the union's health plans. The new Health Mart at SAGAFTRA.org, operated in conjunction with insurance broker Marsh U.S. Consumer, will provide members and franchised talent agents the opportunity to purchase health, Medicare supplement, dental, home, auto, life, and long-term care insurance.
"In light of hardships caused by rising health care costs, we are excited about providing this one-stop online shop for health insurance options that we believe will prove beneficial to our members and to agents" SAG-AFTRA national executive director David White said in a statement. Duncan Crabtree-Ireland, the union's chief administrative officer and general counsel, added, "Our efforts are designed to help members who may be in the market for insurance or who may not currently qualify for a union health plan and are looking for assistance in sorting through insurance products available to them."
The union had earlier this year negotiated a deal with Aflac to provide members and franchised talent agents with access to supplemental insurance.