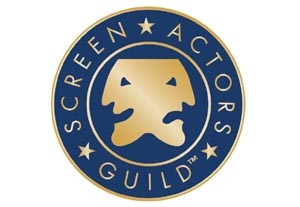 The Screen Actors Guild and the American Federation of Television and Radio Artists today praised the crackdown by U.S. Immigration and Customs Enforcement on dozens of websites accused of selling illegal counterfeit goods. ICE yesterday seized the domain names of 82 online retailers alleged to have dealt in copyright-violating merchandise ranging from sportswear to DVDs. The performers' unions, joined by the Directors Guild of America and the International Alliance of Theatrical Stage Employees, issued a statement supporting the action.
"Rampant digital theft—including films, television programs, and sound recordings—is a threat not only to our members' livelihood and the entertainment industry, but also to the United States economy," the unions said. "The actions taken by ICE in 'Operation in Our Sites II' to shutter websites selling counterfeit materials further advances a worldwide effort to stop digital theft. Without action, online theft will continue unabated and grow easier with every click of a mouse."
Visitors to the 82 websites are met by a message from ICE, a division of the Department of Homeland Security, stating that the domain has been seized "pursuant to a warrant issued by a United States District Court."
Writing at the blog for the Electronic Frontier Foundation, Corynne McSherry—a staff attorney for the civil-liberties organization—condemned ICE's action, saying that it "may be just a short preview of the kind of overreaching enforcement we'll see if the Congress passes the Combating Online Infringement and Counterfeits Act." Both SAG and AFTRA—as well as the DGA and IATSE—have lobbied on behalf of COICA, which would give the U.S. Justice Department greater power to seize the domains of domestic sites that host pirated content and to cut off access to foreign sites that do the same. That bill won unanimous approval from the Senate Judiciary Committee on Nov. 18, but faces opposition from Sen. Ron Wyden, D-Ore., who has threatened to block its passage.