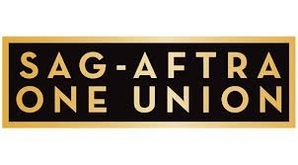 Hours before SAG-AFTRA unveiled its full candidate list, presidential candidate Paul Edney announced he's supporting rival Esai Morales for the union's top job.
Morales is the best-known candidate in the field other than incumbent Ken Howard. With Edney's backing, it's now a three-way contest between Howard, Morales and Marilyn Monrovia, who continued to solicit support on Twitter after Edney's announcement.
"Although I have spent a lot of time, effort and money on my campaign for National President of SAG-AFTRA, I do not wish to split the vote," Edney said in a statement posted on the MembershipFirst website July 12. "Esai Morales, a true unionist, shares the same desires and opinions as I do about union issues, especially Background Performers. I am honored to endorse Esai Morales for SAG-AFTRA President wholeheartedly. Although my name is on the Ballot, instead please vote for Esai Morales for SAG-AFTRA National President."
An earlier version of the statement posted on Edney's personal website said Morales "stands a much better chance than me of winning."
SAG-AFTRA published its full candidate slate shortly before midnight on July 12.
In his statement, Edney said he's also backing Jane Austin, who's running with Morales on the MembershipFirst slate, for secretary treasurer.
Ballots for the upcoming election are scheduled to be mailed July 16.