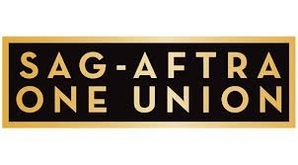 SAG-AFTRA announced a leadership shuffle Sunday as the union readies for crucial negotiations.
The performers' union has been canvassing its ranks ahead of the TV/theatrical talks with the Alliance of Motion Picture and Television Producers, a start date for which is expected to be announced soon.
On Sunday, SAG-AFTRA President Ken Howard said members were "actively engaged and interested" in the ongoing Wages and Working Conditions (W&W) meetings. "It is everything that our national W&W process is supposed to be—collaborative, open and member-driven," Howard stated.
The union's negotiating committee, which has 17 members and 13 alternates, was formalized this weekend at its first national board of directors meetion of 2014.
Meanwhile, Executive Director David White announced a new staff structure, with the majority of executive ranks now populated by former SAG leaders.
Chief Administrative Officer Duncan Crabtree-Ireland is now chief operating officer, Assistant National Executive Director (ANED), News & Broadcast Mary Cavallaro became chief broadcast officer, spokeswoman Pamela Greenwalt became chief communications and marketing officer (ANED), Ray Rodriguez is now the chief contracts officer, Executive Director Human Resources and Administration Martha Holdridge became chief human resources officer and Interim Executive Director Information Technology Daniel Inukai became chief information officer.
The other top leadership, including Mathis Dunn, David Viviano, Arianna Ozzanto, Kathy Connell, and John McGuire remained in their roles. All report to White.
"I am pleased with the great direction that we have forged in so many of our operational areas, and these changes are intended to continue that progress," White stated. "We are stable and moving in the right direction."
During the meeting, which adjourned Feb. 8, Secretary-Treasurer Amy Aquino and Chief Financial Officer Arianna Ozzanto also reported on second quarter results, announcing "better than expected revenue with expenses tracking closely to budget."