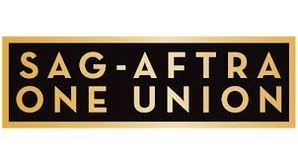 Detroit Public Television, ABC's "The Secret Life of the American Teenager" and Universal Music Group are set to receive SAG-AFTRA's first American Scene Awards, which will be presented Sept. 27 as part of the union's inaugural convention.
The awards, which were previously given out by AFTRA, honor union productions that realistically portray the "American Scene" by intelligently and progressively employing the talents of diverse ethnicities, people with disabilities, women, seniors, people who identify as lesbian, gay, bisexual and/or transgender, and other misrepresented or underrepresented groups, according to a release.
"As SAG-AFTRA's only awards program recognizing employers of our members, the American Scene Award shines a spotlight on producers whose projects exemplify our shared commitment to employment of the diverse union membership," stated Adam Moore, SAG-AFTRA national director of Equal Employment Opportunities & Diversity.
"The Secret Life of the American Teenager," which ended its five-season run in June, was honored for its commitment to casting diverse actors.
"It is rare that diversity is featured on one program in such a frequent and wide-ranging scale. 'The Secret Life of the American Teenager' employs progressive and complex storylines which continually provide audiences with opportunities to learn from and accept diversity in others and their experiences," stated Jason George, chair of the SAG-AFTRA Diversity Advisory Committee.
Brenda Hampton, the creator of the series, said: "It was a pleasure to work for Disney and ABC Family, both have a strong commitment to diversity in casting."
On Universal Music Group's award, Janette Gautier, co-chair of the SAG-AFTRA Honors and Tributes Committee, said: "Their artists speak directly to audiences through myriad diverse stories and experiences."
Lucian Grainge, chairman and CEO of Universal Music Group added: "Great music has a magical ability to join people of diverse backgrounds- fans and artists alike. We believe that when you celebrate diversity, you create some of the most powerful music imaginable."
Detroit Public Television is being honored for "Arab American Stories."
"The series explores the diversity of the Arab-American experience and we thank SAG-AFTRA for recognizing the power of public media to promote greater understanding of misrepresented or underrepresented groups in our communities," stated Detroit Public Television President and CEO Rich Homberg.
Broadcaster Mary Hart is set to host the ceremony.