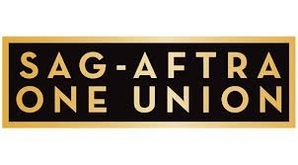 SAG-AFTRA unveiled the list of candidates running in its first post-merger national election, including a presidential field that features three challengers to Co-President Ken Howard.
Paul Edney, Marilyn Monrovia and Esai Morales are vying to unseat Howard, who is seeking a third term at the helm.
The candidates for national secretary-treasurer are Amy Aquino and Jane Austin, who is running on the MembershipFirst slate with Morales.
The national president and secretary-treasurer positions both carry two-year terms. All national board seats are up for election this year, along with all local officer, local board and convention delegate positions.
The executive vice president and other vice presidents will be elected at the inaugural SAG-AFTRA Convention in September. Roberta Reardon, currently the national co-president with Howard, has indicated she'll run for the executive vice president position. Meanwhile, she's challenging Mike Hodge for the presidency of the New York Local, SAG-AFTRA's second largest.
National officer ballots will be mailed to all eligible SAG-AFTRA members nationwide on July16, with a return deadline and tabulation on August 15. Election results are expected to be announced that evening. The same schedule will apply to the Los Angeles and New York Local elections. Schedules vary for other local elections.
Candidates in the Michigan, Nashville and Portland local elections ran unopposed and results will be announced next week.