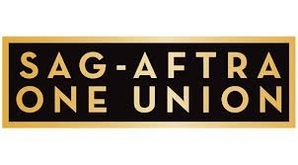 SAG-AFTRA filed a motion to dismiss the amended lawsuit brought against it by a group of plaintiffs led by Ed Asner.
The United Screen Actors Committee, a 16-member group led by Asner, alleges the union has improperly withheld foreign royalties and stymied requests for details about the some $130 million -- a figure that's varied in different court filings -- held in trust by the union. The group wants an independent organization established to collect and distribute foreign royalties.
On Oct. 7 a judge granted SAG-AFTRA's motion to dismiss a majority of the lawsuit. The group subsequently filed an amended complaint Oct. 23.
In the documents filed Wednesday in federal court, SAG-AFTRA said that the suit should be dismissed because its "claims are based on obligations established by a collective bargaining agreement" and because CBA's are governed by federal labor law "state law claims based on an alleged failure to properly distribute those residuals are completely preempted and should be dismissed."
SAG-AFTRA's legal team also claimed that Asner's group cannot question the time frame in which it distributes residuals and cannot bring a suit on behalf of non-parties.
The union also denied the group's claim that it should be allowed to scrutinize its submissions to the Secretary of Labor, known as LM-2 reports. "The LM-2 report concerns money that is actually received, disbursed and held in a given year," the filing states. "Plaintiffs' true reason for desiring review of these 'collective bargaining agreements' has nothing to do with verification of the LM-2 reports. Instead, [their filing makes] it clear that they seek copies of these agreements because they are upset with their substance."
The union also moved to strike some of the language in the Asner group's suit.
In October, SAG-AFTRA celebrated when the court significantly reduced the scope of the Asner lawsuit, but an attorney for the group told Backstage the suit would continue. "It's full steam ahead," Helena S. Wise, the attorney for Asner's group, said in October. Wise did not respond to a request for comment on Wednesday.
The next hearing in the case is set for Jan. 6.