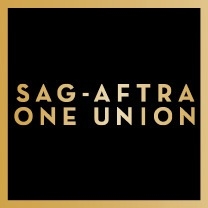 SAG-AFTRA's Los Angeles local will hold its first post-merger general membership meeting Dec. 3 at the Sportsmen's Lodge in Studio City.
The meeting of the union's largest local is primarily administrative, as co-presidents Gabrielle Carteris and Ned Vaughn look to update members on the rules changes and ongoing issues faced by the new organization.
According to an e-mail sent to members, attendees "can ask questions of elected representatives and staff and will hear a report on the SAG and AFTRA benefits plans as well as an update on the 2013 commercials contracts negotiations."
The meeting, which gets underway at 7 p.m., is open only to paid-up SAG-AFTRA members in good standing, although parents or guardians of performers under 18 years are allowed to attend.
The union has been in the process of consolidating its staff following the merger last spring of Screen Actors Guild an the American Federation of Television and Radio Artists, after which the two unions' original 33 locals were consolidated into 25. The Los Angeles local has 28 national board members, giving it a significant voice in the debate over the direction of the organization.