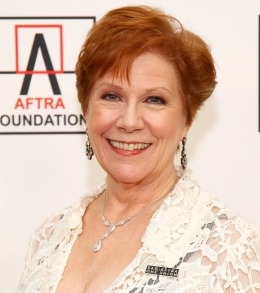 SAG-AFTRA Co-President Roberta Reardon has snagged another leadership role in the labor movement.
Reardon, who also serves as a vice president of the AFL-CIO, has been elected to the Board of Trustees of the National Labor College in Silver Spring, Md.
"We know her vast experience will be an asset as National Labor College continues to expand educational opportunities for labor union men and women across the country, " Richard Trumka, president of the AFL-CIO and chairman of the NLC Board of Trustees, said in a statement.
NLC President Paula Peinovich said Reardon "is the perfect fit to add to our Board of progressive minds."
Reardon, who was president of AFTRA before the merger and pushed for the deal, also sits on the Arts & Entertainment committee of the New York State Federation of the AFL-CIO and the board of the Union Leadership Institute at Cornell University.