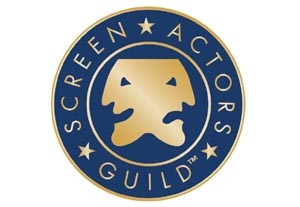 Wednesday, the Screen Actors Guild mails ballots for the SAG Awards, to be announced Dec. 16 at the Pacific Design Center and televised on TNT and TBS Jan. 30.
Actors selected randomly by a computer make up two 2,100-member nominating panels, one each for TV and film. So how do they presume to speak for about 125,000 SAG members?
"When the drawing is done, it coincides with our geographic distribution -- about 80% in LA, then the next largest branch is in New York, and so on," says SAG publicist Rosalind Jarrett. "It's empirical evidence that it's working. And if you serve, you cannot serve for another five years. So you have a set of fresh eyes."
Nobody feels like a film-festival juror, forced to watch movies until they resemble Malcolm McDowell with his eyes pinned open in "A Clockwork Orange." "You don't have people who are jaded," says Jarrett.
This week Oscar voters were sent screeners of "Casino Jack," "Stone," "Let Me In," "The Social Network," "The Kids Are All Right," "Somewhere," "Toy Story 3," "Get Low," and "Biutiful," Mexico's best picture entry, a Javier Bardem film so daringly dark that big names are scrambling to save it from potential commercial oblivion. It played awesomely at Telluride, and every single viewer I've spoken to about it thinks it's impressive. Pete Hammond calls "Biutiful" "Iñárritu's masterpiece."
Mike Fleming reported on a Nov. 14 Q&A for it hosted by Werner Herzog, writing that Sean Penn would host one in December. That would be amazing, since Penn hasn't been seen much promoting his own film "Fair Game," perhaps because the Haiti crisis called. "The information you have on Sean Penn hosting a "Biutiful" q/a on Dec. 10 is incorrect," says David Pollick of Roadside Attractions. "If we should be fortunate enough to have Sean, Alejandro and Javier in the same room, we will definitely let you know!" Please do.
SAG computer generated voters and Oscar voters, your court is now in session! Forget Thanksgiving dinner, it's time to watch some movies.
– The Hollywood Reporter