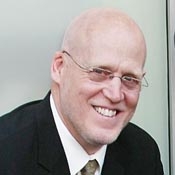 If there's one thing Hollywood loves, it's a sequel. The self-described moderate faction of the Screen Actors Guild's national board of directors fired national executive director Doug Allen for the second time in less than two weeks Feb. 8, hoping to turn the corner on 18 months of infighting and move toward the resolution of SAG's two most lucrative contracts: TV-film and commercials. In addition, the moderates replaced the negotiating committee for the TV-film contract with a task force that will assist Allen's replacements: interim national executive director David White and chief negotiator John T. McGuire.
The moderates --who include board members from the New York and regional branch divisions as well as the Hollywood-based faction Unite for Strength --dismissed Allen and the negotiating committee Jan. 26 by written assent, a document signed by a small majority of the national board.
They fired him a second time to make absolutely certain it would take. On Feb. 5, SAG president Alan Rosenberg and three of his cohorts from the Hollywood-based coalition Membership First filed a lawsuit and sought a temporary restraining order to block the written assent. The suit named as defendants the guild and all 41 national board members who signed the document. The motion was dismissed by California Superior Court Judge James C. Chalfant, who ruled that the moderates acted legally. Rosenberg and his co-plaintiffs --1st vice president Anne-Marie Johnson and board members Kent McCord and Diane Ladd --said they would appeal. Rosenberg and Johnson could not be reached for comment.
The moderates originally attempted to fire Allen and reconfigure the negotiating team at another board meeting, Jan. 12–13, but Rosenberg and Membership First partisans, Allen's biggest supporters, used a 28-hour filibuster to prevent a proposal from coming to a vote.
At the Feb. 8 meeting, which ran only five hours, the moderates passed their measure with 59 percent of the vote when two Membership First partisans, including Oscar winner Keith Carradine, defected to their side. "Hopefully, now, with this decision, we can get back to attending to the interests of the members and get back to negotiating of the contract," said 2nd vice president Sam Freed, a moderate who also serves as president of SAG's New York board.
Talks between the guild and the Alliance of Motion Picture and Television Producers have been stalled for more than seven months. Negotiations are tentatively scheduled to take place Feb. 17–18. SAG wants to resolve the TV-film contract before starting on the commercials contract; talks with advertisers and advertising agencies are scheduled to begin Feb. 23.