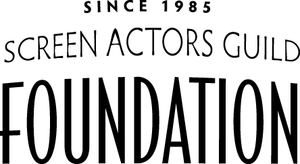 Thanks to the Screen Actors Guild Foundation, 109 students will have an easier time paying for college. On Thursday the foundation announced that it had awarded more than $400,000 in scholarship money through its John L. Dales Scholarship Fund. Awards of $1750-$4000 will be granted to union actors and their children to be applied toward tuition at institutions of higher learning in the 2013-2014 school year.
"The SAG Foundation fully supports all levels of education," SAG Foundation President JoBeth Williams said in a written statement. "With the rising cost of higher education, we are dedicated to giving out as many John L. Dales Scholarships as possible every year to our deserving union members and their families."
John L. Dales served as executive secretary of the Screen Actors Guild for 37 years. The scholarship fund named in his honor was founded in 1973, and since then has awarded more than $6 million in scholarships.